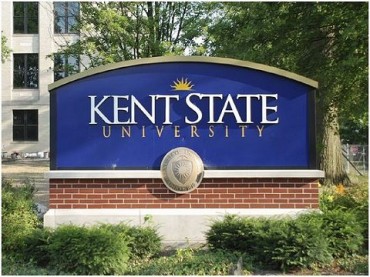 Kent State associate professor Julio Pino, aka Assad Jibril Pino, has resigned from the editorial board of Latin American Perspectives rather than apologize and retract controversial comments about Israel and its supporters.
Pino's fellow editors demanded the apology and retraction after Watchdog.org published a letter in which Pino accused pro-Israel professors of being "directly responsible for the murder of over 1,400 Palestinian children, women and elderly civilians."
"I apologize for not recognizing earlier that there is but one path to liberation – daily blows against the empire," Pino wrote, adding that he was sorry "for having served on the same editorial board with Yankee stooges and frightened, flinching pussycats."

Most of his colleagues, he wrote, "study Latin America for the same reason [Adolf] Eichmann learned Hebrew: to better serve a ravenous, rapacious empire – in this case, the Washington-Tel Aviv Axis."

Pino's earlier comments – he called for "jihad" and declared Israel "the spiritual heir to Nazism" – have already earned him an unsigned condemnation on the Kent State University website.
The full text of Pino's letter to Watchdog.org.
Like The College Fix on Facebook / Follow us on Twitter
IMAGE: DanielAllanWhite/Flickr