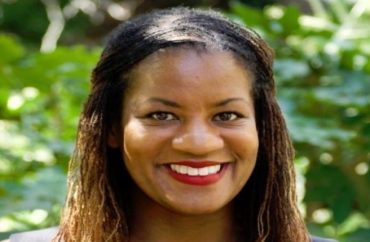 Her book 'advocates for a re-learning of Argentina's black past'
A professor from the University of Texas at El Paso wonders why Argentina doesn't have more black players on its national soccer team — even though that demographic is a minuscule percentage of the population.
The headline for Erika Denise Edwards' Washington Post article is a perfect example of "clickbait," designed to conjure images of continuing discrimination against those of African descent, even though the actual situation is a lot more complex.
Perpetual World Cup power Argentina, like any other soccer squad (or professional sports team in general), is highly unlikely to restrict black players from participation if they can help win the most coveted sports honor on the planet.
Edwards, author of the book "Hiding in Plain Sight: Black Women, the Law, and the Making of a White Argentine Republic" (described as a "gendered analysis of black erasure and the construction of race in Argentina"), nevertheless uses the World Cup to allegedly refute "myths" surrounding the South American country's racial history — or "Black erasure."
These alleged myths include how black men disproportionately were killed by 19th-century wars and disease, and how black women "had no choice but to marry, cohabitate with or form relationships with European men."
MORE: 'Our Americanness is much more important than our blackness': Prof. Glenn Loury
While Argentina has collapsed racial categories in its quest to be seen as a modern, White nation, the presence of people described as morocho nods to this history of Black and Indigenous erasure. Morocho, an inoffensive label, continues to be used in Argentina today. This term, which references those who are "tan-colored," has been used as a way of distinguishing non-White people.

Perhaps the most famous morocho in Argentina is soccer legend Diego Maradona, who came to prominence in the 1980s and 90s. The country had three days of national mourning when he passed away in November 2020. This non-White legend became the face of Argentine soccer and, ironically, a "White nation."

Various players on the team today are likely to be described as morocho in Argentina. Understanding this history reveals an Argentina that is far more diverse than many people often associate it with. It also points to the concerted efforts to erase and minimize Blackness in attempts to create what many of the nation's leaders perceived as a modern nation.
Many in the article's comment section take issue with the simplicity of Edwards' approach. For example, one writes "the history of Blacks in Argentina is way more complex and deserves a more careful approach […] Maradona could have been a morocho, to others he was a villero, pardo, or even a Neapolitan displaced from the core of the middle class by class, not by race."
Another claiming to be Argentinian writes "nobody in Argentina cares about the skin tone of our players in our national team. It's a non issue. In fact, we don't care about anybody's skin tone in any setting, period. Maybe people in America should try to do the same."
According to her faculty page, Edwards' research "advocates for a re-learning of Argentina's black past and the origins of anti-blackness." She teaches courses on the African diaspora, Latin American history and black women's history.
MORE: Study: Color-blind philosophy regarding race 'perpetuates structural racism'
IMAGE: U. Texas at El Paso screencap
Like The College Fix on Facebook / Follow us on Twitter