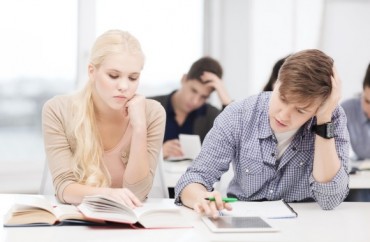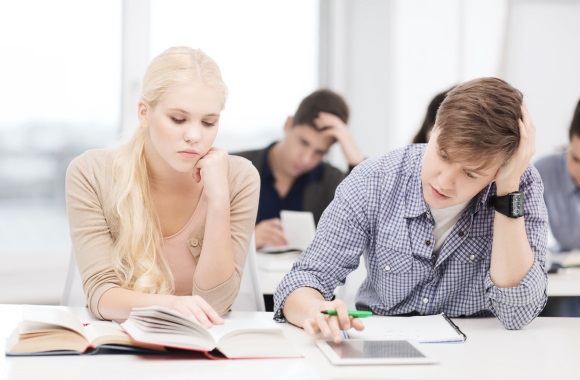 'They tend to know even less about European history, world history, ancient history …'  
A recent article by The College Fix headlined "Most college students think America invented slavery, professor finds" is quickly going viral.
It reports on a University of Wisconsin-Oshkosh professor who for 11 years tested his incoming students annually on their basic knowledge of history and culture and found most believe "that slavery began in the United States and was almost exclusively an American phenomenon." The reason, the professor believes, is that these students were given an overwhelmingly negative and narrow view of American history in high school.
This finding has been corroborated by another professor who has found the same results, more or less, with his students.
Dr. Andrew Holt, a professor of history at Florida State College at Jacksonville, recently weighed in on the lack of historical knowledge many of his students come to his class with — and why that is — after being presented with The College Fix's story on slavery.
His comments are reprinted with permission below:
A lot (but not all) of my students come into my classes with relatively little knowledge of U.S. history. They have some basic outlines of American history, but that is about it. One of the larger narratives in U.S. history revolves around the treatment of minorities, in particular black Americans, from slavery to the Civil Rights movement and even to modern controversies on this issue for the more culturally aware (e.g. the BLM movement, etc.). So they have some sense of these issues, but typically not a very refined or detailed one. But if they know relatively little about U.S. history, they tend to know even less about European history, world history, ancient history, etc. Consequently, they unsurprisingly know little to nothing about slavery in a non-U.S. context.
All of this, of course, impacts their understanding of issues like historical slavery, where they may only, as this professor notes, associate it with slavery in the U.S. south, and not elsewhere. Because of this, and because I do not want them to think slavery began in Alabama a couple hundred years ago, I usually preface my lectures on U.S. slavery with a broader consideration of slavery historically. I discuss its prevalence in the ancient world, particularly among the Hebrews as it relates very much to later U.S. slavery, as well as among the ancient Greeks (emphasis on the Spartans), Romans (Spartacus, etc.), the Islamic Slave Trade (perhaps 19 million enslaved), etc. I mention how it had died out in much of Europe due to bans on enslaving Christians prior to the emergence of the Atlantic Slave Trade.
Part of the reason I address the Hebrews' ancient slavery practices is because in my AMH courses I have them read South Carolinian Rev. Richard Furman's defense of slavery written in 1822, which became an influential text by which Protestant Christians living in the antebellum South could claim a sort of moral justification for their owning slaves, as they argued that God's people, the ancient Israelites, had taken and owned slaves. Leviticus, for example, goes on about how they are to be treated, etc., without calling for abolition. Furman also argued, interestingly, that the ancient Greeks and Romans owned lots of slaves, and they had great empires, so it was okay for southern Christians to own slaves according to his reasoning if Americans wanted to become an equally impressive people. So because of my assignment of this reading, as an attempt to give my students a sense of why American Christians in the South before the Civil War could rationalize it was okay to own slaves – a glimpse in to their mindset on the issue at the time – I am sort of required to discuss slavery in a much broader historical context. Otherwise Furman's references to Hebrews, Greeks, and Romans owning slaves would not make sense if they thought slavery only began in the U.S. south.
So most students come into my class with little knowledge of U.S. history, and even less of ancient Hebrew, Greek, Roman, or other societies. Thus, it does not surprise me they tend to associate slavery only with the U.S. south, as inaccurate as it is. At least they hopefully do not leave my classes with that view if they pay attention to the lectures and their readings.
One other thing I touch on in class is the unique role of the west in helping to abolish slavery, otherwise practiced by pretty much every other society historically.
Like The College Fix on Facebook / Follow us on Twitter
IMAGE: Shutterstock