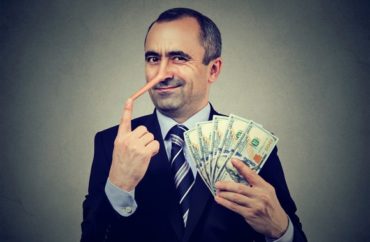 Online learning may provide an easier way to take their creations
Youngstown State University is looking for new revenue sources as it deals with budget cuts related to COVID-19, including 22 athletics layoffs and $3 million in student fee refunds.
One pile of cash sitting under administrators' noses: "textbooks, articles and other nonpatentable works." The only problem? Faculty own them, by longtime custom and formal contract.
Ongoing contract negotiations reveal that the public university in Ohio wants to redefine "scholarship, copyright, intellectual property, distance education and the legal term 'works for hire,'" taking ownership of everything but patents from faculty – "even lectures and syllabi," according to documents reviewed by Inside Higher Ed:
Another proposed amendment to the contract adds commercialization to the mix, defining it as the "process of developing and delivering new ideas, products or services to market." The process can include anything from creation of intellectual property to licensing and selling it.
Copyright law expert Chris Sprigman at New York University characterized the proposed IP definitions as "smoke" suggesting metaphorical fire, leaving room for "mischief" by administrators.
Faculty members have been warning each other internally that the taxpayer-funded institution plans to define all their scholarship as works for hire, potentially changing "incentive structures for creating scholarship" so that professors who have written popular books in the past stop doing so, knowing they won't own the rights.
MORE: UCSB hides 'proprietary' syllabus from religion class called anti-Hindu
The online learning that has taken over higher ed in response to COVID-19 may give universities an easier way to take professors' IP:
Mark Vopat, professor of philosophy at Youngstown State and a spokesperson for the union, said that before the coronavirus pandemic, professors who wanted to teach an online course either designed these classes themselves and retained ownership, or created a course specifically for and approved by the university's distance learning program. In the latter case, professors design a class, teach it at least once for $2,000 and retain the right of first refusal to teach it again. And so this describes a work-for-hire scenario that is more typical of nonacademic employers.

Faculty advocacy organizations have been warning since March that putting courses online en masse due to the pandemic poses a risk to academic intellectual property traditions. The fear is that universities will claim ownership of course content when it's neatly uploaded onto learning management systems the universities pay for, as the temptation will be too great for them to resist. Implicit are the secondary fears that faculty members may be replaced with less experienced instructors who will simply administer those courses in the future, and that institutions will circumvent faculty governance structures and try to offer more online courses to make money.
Youngstown State declined to answer questions about contract negotiations but said current definitions in its contracts are "contrary to long standing legal definitions set forth in the copyright law and have an adverse effect on our ability to interpret and apply the law." It doesn't plan to assert ownership over lectures, syllabi and other "ordinary teaching" materials.
MORE: GWU hides syllabus that equates conservatism with racism
IMAGE: pathdoc/Shutterstock
Like The College Fix on Facebook / Follow us on Twitter