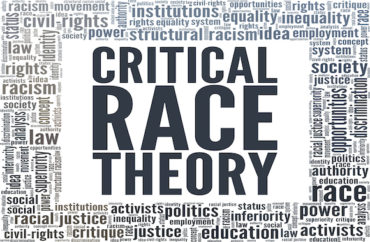 Over 60 faculty members at Saint Louis University, a private, Jesuit college, recently issued a letter urging Missouri lawmakers to uphold the teaching of critical race theory in public schools, arguing recent parental rights bills introduced in the legislature "reduce complex historical subjects to shallow slogans."
The letter counsels lawmakers to retain programs that teach students "the pervasive influence of the slave trade, enslavement, Civil War, Jim Crow laws, segregation, lynching, redlining, and other forms of racial oppression."
In January, Missouri lawmakers introduced a number of bills that would ban the teaching of critical race theory and give parents two weeks' notice before controversial issues such as race and sexuality would be taught. Similar legislation has been proposed in states like Wyoming, Oklahoma, Tennessee and Florida.
According to a recent EdWeek Research Center poll, over half of the teachers in the U.S. oppose the teaching of critical race theory in schools.
"Self-examination and confession are important practices," said letter co-signer Tobias Winright, a professor of health care ethics and theological ethics, in an interview with the National Catholic Reporter. "Selective history only exacerbates self-deception and denial, and it corrodes the common good for all."
Winright said his daughter was also a public school student in Missouri, so he was signing as a concerned parent.
Incoming SLU student body president Aric Hamilton, a junior studying history, American studies and education, told the paper Jesuit universities should work to oppose discrimination, and he was proud of his professors for condemning legislation opposing CRT and queer studies.
"The Jesuits would tell us to lean into these issues and use the principles of dialogue and the spiritual exercises that are critical to the tradition that we have maintained," he said, adding that he believed Jesuit universities should "not shy away from controversy but lean into it and maintain the social cause that we're very passionate about, which is being of service to those at the margins of our society," he added.
Read more here.
MORE: Report: Teachers union wanted social media companies to censor critical race theory critics
IMAGE: Shutterstock
Like The College Fix on Facebook / Follow us on Twitter