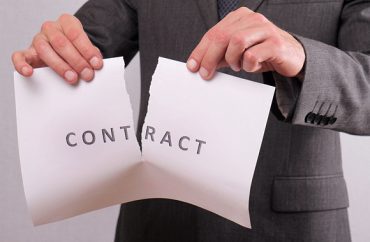 Administration cracks down on dissenters
Coronavirus concerns do not obliterate your contractual obligations to students and faculty.
Northwestern University is the latest institution to get called out for trampling its own rules in its response to the COVID-19 outbreak, by going over the heads of faculty to tell students that finals were optional.
Provost Jonathan Holloway, who belatedly defended faculty under siege while at Yale, emailed the community Sunday night to say that undergraduates can opt out of finals and instead take a letter grade based on their coursework to date, The Daily Northwestern reported.
He also gave them the option to change their grades to pass/fail. No reason must be given in order for students to opt out of finals.
Just two days earlier the administration had "encouraged — but didn't mandate — professors to give their final exams remotely or as take-home tests," the newspaper said.
Some professors contradicted Holloway in emails to students Monday morning, saying they had already made accommodations but would not go along with Holloway's order, the Daily reported. The administration didn't take it lightly.
Statistics professor Martin Tanner got warned by his dean for telling students he would not make the final optional "for your own good," and that the coronavirus would likely "pass in a few days" for students who caught it:
He later reached out to students again to "deeply apologize for any anxiety" his initial message caused after the school's dean contacted him, and announced that students would be able to opt not to complete their take-home assessment and receive a final grade. Tanner did not respond to multiple requests for comment.
Jacqueline Stevens, a political science professor, flat-out told her students the administration "lacks any administrative authority" to make finals optional or change her own extensive accommodations, including a more important final paper to account for canceled in-person exams: "Only instructors have the authority to create, evaluate, modify, or eliminate the assessments for your final letter grade."
She would be "disappointing all of you far more in the long run if I did not stand for principles and practices of academic freedom and the integrity of higher education," Stevens wrote. Her dean, Adrian Randolph, also ordered Stevens to get in line with Holloway's diktat, a spokesperson told the Daily.
MORE: Northwestern's history of bullying faculty including Stevens
Northwestern is responding to pressure from students – who don't need the coronavirus to demand relaxed grading practices – to give them more "flexibility in final assessments," including a petition signed by nearly 1,000.
The administration said it was caught off-guard when the School of Engineering dean told his students earlier Sunday that all finals would be optional, but it then chose the same order to apply across undergraduates.
Leaders of Northwestern's chapter of the American Association of University Professors warned administrators in a Thursday letter to the editor that their "interventions," which weren't applied to graduate students, violate the university's published policies:
"According to long-standing tradition and the values of academic freedom, faculty members have the exclusive responsibility of grading academic work in their classes." Any changes to or deviations from this fundamental policy — one based on American Association of University Professor standards — require faculty approval.
They said that "conjuring a grade in the absence of the completed, required course work lacks integrity and is corrosive to the institution of higher education," citing an AAUP's principles in response to COVID-19. Northwestern is also out of step with other Big Ten universities and the University of Chicago by trampling faculty rights.
"Professors resisting the implementation of Provost Holloway's protocols are thus acting according to" the established rules:
While we strongly believe faculty should show flexibility in response to the pandemic, the assignment of a letter grade in the absence of actual work is unwarranted, and may not be dictated by central administration.
Read Daily reports and the letter to the editor.
MORE: Holloway caved to Yale students who called him a 'race traitor'
IMAGE: Albina Glisic/Shutterstock
Like The College Fix on Facebook / Follow us on Twitter