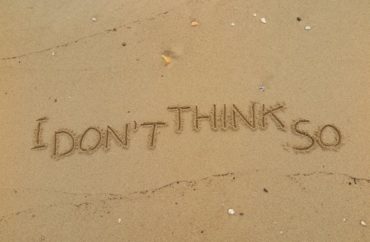 A former Republican candidate for the Virginia House of Delegates and contributor to the anti-Trump Lincoln Project agrees with former Virginia Governor Terry McAuliffe — that parents "should stay out of the classroom and let [teachers] decide what to teach students."
Matt Walton, a high school technology and engineering teacher of 11 years, is backing Democrat McAuliffe (surprise, that) in his quest to be Virginia's leader yet again against GOP nominee Glenn Youngkin.
The former governor took a lot of heat at the last gubernatorial debate when he said "I don't think parents should be telling schools what they should teach."
That remark was in response to Youngkin criticizing the rise of critical race theory (CRT) in schools.
(True to Lincoln Project "principles," Walton also has chastised GOP-led states regarding vaccine mandates, all the while praising leaders such of New York City's Bill de Blasio.)
In a Business Insider piece, Walton (left) spews the teachers union boilerplate that CRT is not taught in schools, and says parents need to leave it to "the professionals" about what's taught to their kids.
Parents have an important role in the education process, no doubt, but when it comes to what is being taught, that should be left up to elected and appointed professionals that have a background in education and actual experience with teaching. Just because a parent disagrees with something doesn't make what they disagree with inappropriate for the classroom.

Parents tend to let their personal views cloud what they think should and should not be taught in schools. Being an educated person means that you are a well-rounded person. A well-rounded person learns about many different topics and perspectives.
The main problem with this is that McAuliffe's Department of Education told schools in 2015 to "embrace critical race theory" so as to "re-engineer attitudes and belief systems." Weird how Walton didn't know this.
ALERT: Check out our new Campus Cancel Culture Database!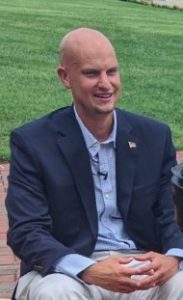 Secondly, "appointed professionals" with "backgrounds in education" are some of the dumbest people you'll ever meet. They've climbed the education ladder, so to speak, from education majors in college (where CRT and associated nonsense have become key curriculum ingredients), to teaching a few years, to education graduate degrees that are about as intellectually rigorous as writing lyrics for a Nicki Minaj song.
Finally, Walton (left) is delusional if he thinks teachers don't let their personal views "cloud" their judgment. We see examples of this all the time (just check our archives). (Hilariously, but unsurprisingly, Walton uses the hypothetical of InfoWars' Alex Jones trying to dictate school lessons; meanwhile, McAuliffe is still peddling the notion that the 2000 and 2004 elections were "stolen.")
Where Walton is right is that yes, of course parents cannot expect to dictate the minutiae of curricula, let alone day-to-day classroom operations. But there's no "movement" afoot demanding this. What parents are fed up with is the attitude of folks like Walton — the "we know best" conceit that leads to situations like this in Walton's home state of Virginia. Not to mention the feeble deceits about things like critical race theory.
Parents have every right to be concerned about (and protest) CRT as the utter garbage that it is, not to mention topics such as age-appropriate sex education. It is they who pay your salaries, after all … just like they do for politicians like McAuliffe.
MORE: Entire school board resigns after getting caught mocking parents
IMAGE: kaesunza / Shutterstock.com; Twitter screencap
Like The College Fix on Facebook / Follow us on Twitter