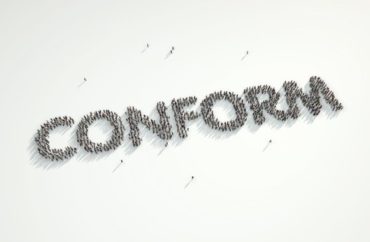 "Every student deserves to feel welcome […] and to see their cultural identity affirmed and represented in the curriculum."
New standards proposed by the Illinois State Board of Education — which allegedly will make teachers and administrators "more sensitive" to students' cultures and backgrounds — have irked some conservative groups.
According to NPR and The Center Square, the Illinois Pro-Family Alliance and Thomas More Society contend the "Culturally Responsive Teaching and Leading Standards for all Illinois Educators" are "unconstitutionally vague" and "amount to a form of 'compelled speech.'"
"These elements of the proposed rule require teachers to enunciate a government-sourced 'progressive' and activist viewpoint in their educational work with students," said the former's Ralph Rivera and Molly Malone Rumley.
"As a consequence, certain narratives will be required, and counter-narratives excluded and proscribed. This is a form of compelled speech and viewpoint discrimination which is likely to be found unconstitutional."
Here's what they're talking about:
[Educators will] "embrace and encourage progressive viewpoints and perspectives that leverage asset thinking toward traditionally marginalized populations," as well as to "understand and value the notion … that there is not one 'correct' way of doing or understanding something, and that what is seen as 'correct' is most often based on our lived experiences."
The proposal states that "program and course content 'shall be based on' the standards in the rule."
Both groups noted they condemn racism and ethnic discrimination; however, "mandating acceptance and endorsement of values that may be inconsistent with one's own deeply held religious beliefs is unnecessary and unconstitutional."
Illinois State Board of Education spokesperson Jackie Matthews said the proposed standards "were developed by educators for educators."
"Every student deserves to feel welcome, included, and accepted at school and to see their cultural identity affirmed and represented in the curriculum," Matthews said. "This feeling of belonging is critical to improving academic and behavioral outcomes for Illinois' students."
Matthews highlighted LGBTQ students who are much more likely to be bullied and to attempt suicide, as well as the fact that 52 percent of the state's (public school) students are of color … but are taught by an "overwhelmingly white and female" group of educators.
If the state BoE approves the standards on December 16, they move on to the Illinois General Assembly's Joint Committee on Administrative Rules. If given the green light there, not only will they become part of educators' evaluations, but also programs at (state) university schools of education.
Read the Center Square and NPR articles.
MORE: School district Base teacher layoffs not on seniority but 'cultural competency'
MORE: How to improve female teacher evaluations: Tell students they're biased
IMAGE: Bevan Von Weichardt / Shutterstock.com
Like The College Fix on Facebook / Follow us on Twitter