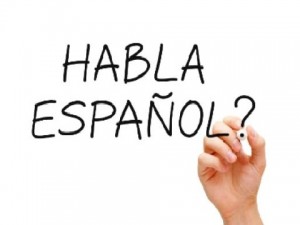 UCLA will foot the bill for its employees to learn to speak Spanish under a new program launched this month at the Southern California-based public university.
Employees can take the class during working hours as well as get the cost of the Spanish course – $177 – reimbursed by their department budgets, campus officials told The College Fix.
"It is important as a university and employer that we are on the cutting edge providing our staff with the necessary tools needed to meet the future," Lee Walton, a UCLA diversity coordinator, said in an email to The College Fix. "The exciting opportunity for a staff employee to learn a language during working hours is priceless."
The new class, offered by UCLA's Staff Diversity and Compliance Office, is an expansion of its 10-year-old Spanish as a Second Language program.
"For the past nine years, 124 UCLA staff — from shuttle bus drivers to janitorial supervisors and department managers — have completed the basic 'Spanish as a Second Language' course," UCLA Today stated. "The program began as a pilot project to enhance the cultural awareness of managers, especially those who led ethnically diverse staff members."
According to campus officials, the program has allowed managers "to speak Spanish with their staff members" and they "have noticed improved morale in the workplace."
"Managers start to see things differently," Spanish teacher Susana Zarate told UCLA Today. "As they work hard to learn Spanish, they begin to understand what it's like for their staff members to learn English."
Under the program's expansion, the class will now be open to staff and managers from departments campuswide – not just for "those who led ethnically diverse staff members."
UCLA has about 21,757 full-time employees, and roughly 26 percent are Latino, according to Walton.
The new class has a capacity of 30, and it meets for 90 minutes on Tuesday and Thursday mornings from Feb. 18 through April 24. It includes basic vocabulary and grammar lessons on how to read and speak Spanish, as well as a cultural component.
Click HERE to LIKE The College Fix on Facebook / Click HERE to follow us on Twitter.
IMAGE: UCLA screenshot