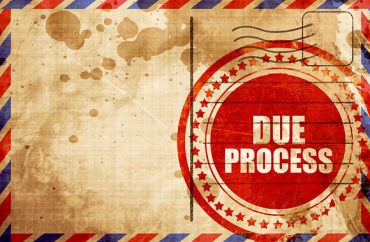 Similar to the USC orgy ruling from last year
How would you like to be accused of a crime and have no idea what the evidence is against you?
That was the situation facing "John Doe" when La Sierra University, a Seventh-day Adventist institution an hour east of Los Angeles, accused the foreign student of sexually assaulting a classmate and then harassing her in a shared class.
Judge Irma Poole Asberry of the California Superior Court in Riverside ordered the university to "set aside the findings and sanctions against" Doe, including his "immediate expulsion" that would have revoked his student visa and forced him to leave the country. He escaped deportation only when the court intervened more than a year ago, and he was allowed to enroll in classes last fall.
The judge explicitly compares the factual setting and her ruling to a pioneering California Court of Appeal ruling last year against the University of Southern California for punishing a student in an orgy.
Asberry said La Sierra deprived Doe of a "fair hearing" by ignoring its own policies as it prosecuted Doe, who claims the sexual activity in April 2015 was consensual but that he stopped when "Jane Roe" started crying (Roe said she "blacked out"). Everyone at the party where the incident happened was "inebriated," the judge said.
Roe waited five months to make a formal complaint against Doe, and several weeks later the school found Doe responsible for sexual assault and creating a "hostile environment" for Roe in their biology class. For some reason that's not explained, it took several more months – until May 2016 – for Doe to be formally informed of the finding and sanctioned.
Asberry found La Sierra's investigation "problematic for a number of reasons," including that it never told Doe he could respond "in writing" (as its own policies promise) in either the notice of investigation or notice of the completed investigation.
La Sierra didn't give Doe dates, Roe's identity or the "factual basis for the charges against him," instead asking Doe cryptically "what occurred on the evening of April 11," without any clue what they were talking about, Asberry said:
Particularly troubling is the fact that there was no mention in the Notice of Investigation of the allegations of "hostile work environment" in the shared biology class. Also based on the interview notes, it appears not one question was asked during Petitioner's interview as to this allegation. It does not appear the witnesses were asked any questions at all about the alleged "hostile environment" as there are no facts supporting the infraction whatsoever in the investigative report.
Latest university to lose a due process lawsuit is @lasierranews. Seems as if they use quite a…fair…procedure:https://t.co/2s0bzy5pHE pic.twitter.com/ViHoOId2d0

— KC Johnson (@kcjohnson9) June 17, 2017
Not until he was told he was getting expelled was Doe even told about the "hostile environment" claims, Asberry said.
La Sierra didn't give Doe any access to the evidence against him or a chance to rebut it until he was hit with "immediate expulsion"; it only gave him "the investigators' perception of events" but not the "raw interview notes or recorded statements of the witnesses," according to Asberry.
The ruling is dated June 2 but filed June 8.
MORE: Student punished in confusing orgy was 'denied a fair hearing'
Like The College Fix on Facebook / Follow us on Twitter
IMAGE: argus/Shutterstock