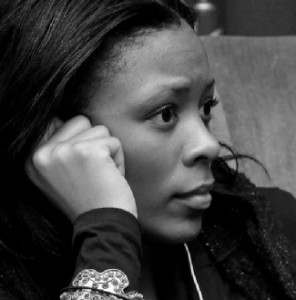 It's hard to imagine the stories about incoming Boston University Professor Saida Grundy getting any worse, but they just … keeping … coming.
In addition to her tweets that slavery was a "white people thing" and "white college males the problem population," and a subsequent Fox News article about how she harassed a white rape victim on Facebook, comes this story from the Boston Herald:
Grundy used the identity of a Virginia woman in a jealous fit over a man in late 2007 to create online accounts in the woman's name, including one on an adult website for people looking for trysts, according to a police report obtained by the Herald under a Freedom of Information Act request.

Grundy got one year of probation after pleading guilty to malicious use of telecommunication services, a misdemeanor, according to online court records and Dan Dwyer, the court administrator at Washtenaw County Trial Court in Michigan. Two felony charges, identity theft and using a computer to commit a crime, were dismissed.

The cyber harassment took place in December 2007 when Grundy was at the University of Michigan, where she earned a master's degree in sociology and a doctorate of philosophy in sociology and women's studies in 2014.
Now granted, who didn't make a mistake or two in college? But this? It seems there is a serious pattern of anger issues, here.
In a statement to Boston.com about the incident, Grundy explained: "When this incident occurred I was 24, and exercised the poor judgment of a heartbroken 24 year old. I took accountability then as I do now. I hold true to the lessons learned, and my life has since moved on."
At any rate, in an ironic twist, the Herald points out the BU's African American Studies faculty post welcoming Grundy to the job, a statement which noted how troubled they were by the online negative comments about their new colleague: "many vile messages, explicitly racist and obscene, that consider cyber-bullying a substitute for frank discussion and freedom of speech."
Cyber-bullying? Grundy knows all about that.
Like The College Fix on Facebook / Follow us on Twitter