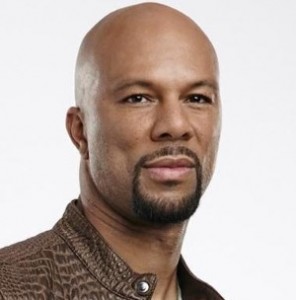 Commencement disinvitation season 2015 appears to have officially kicked off, and – surprise – claims a liberal as its first victim!
NorthJersey.com reported Tuesday that Kean University quickly retracted its announcement to have hip-hop artist Common, described as "socially conscience" by some, deliver its commencement address.
The artist won an Oscar in February for his song "Glory" featured in the movie "Selma," is known for his philanthropic efforts, and also has a role in the current major motion picture "Run All Night."
But "the choice of the singer was strongly opposed by state police who were concerned that he sympathized with a convicted cop-killer in an old song," NorthJersey.com reported.
The selection of Common, which appeared on the school's official Twitter feed on Monday night and linked to a write-up on the Kean website, was made prematurely, Susan Kayne, spokeswoman for the university, said Tuesday evening.

"The students expressed interest in Common because he composed the Oscar-winning song 'Glory' with our prior commencement speaker John Legend," Kayne said. "While we respect his talent, Kean is pursuing other speaker options." …

New Jersey's state police have taken issue with him because of the lyrics in "A Song for Assata," a recording released in 2000 that portrays convicted cop-killer Joanne Chesimard as a victim. Chesimard, who also goes by the name Assata Shakur, was convicted in 1977 of killing Trooper Werner Foerster; she later escaped prison and is a fugitive in Cuba. …

Chris Burgos, president of the State Troopers Fraternal Association of New Jersey, called the choice of the rapper as Kean's commencement speaker a "slap in the face" to those who serve and protect.

"What is troubling here is that a state university that is subsidized with state taxpayer funds, is once again being questioned on their decision-making at the highest levels," Burgos said in an emailed statement.
Burgos could be referring to the fact that Kean University spent $219,000 on a high-tech conference table last year.
Or it could be that "the school made headlines last year when it paid former 'Saturday Night Live' cast member Darrell Hammond $25,000 for a commencement speech in which he joked about his poor collegiate grade-point average and boozing," NorthJersey.com reported.
Regardless, universities really need to stop being so wishy washy when it comes to commencement speakers.
Like The College Fix on Facebook / Follow us on Twitter
IMAGE: Twitter
Like The College Fix on Facebook / Follow us on Twitter