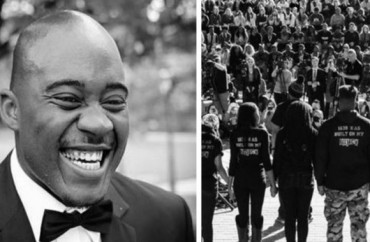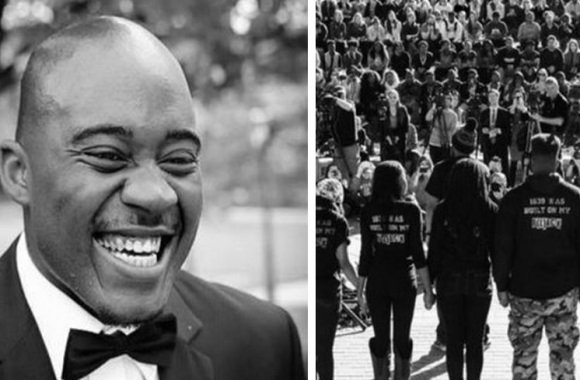 Mizzou grad student Jonathan Butler's hunger strike helped topple the University of Missouri System president, but the son of a wealthy railroad executive has skeletons in his closet.
Heat Street reports that "other student activists and social-justice warriors" who were already concerned about Butler as their standard bearer have turned over their trove of damaging information on him.
Among Butler's previous online writing and videos are these gems:
He stole breakfast from a hotel for two straight months for the "adrenaline rush" and tried to get caught, mocking the female manager who eventually confronted him for her "below minimum wage salary"

He berated an elderly Subway shop employee
RELATED: Parents of black hunger striker protesting 'white privilege' own lakeside home worth $1.1 million
With a friend, he made a video about "ratchet women"; unchallenged by Butler, the friend says that all women "will lie, cheat, steal to get what they want"

Another video shows him "singing about cooking crack cocaine with his love interest"
Noting that Butler was the keynote speaker at a Southern Christian Leadership Conference meeting in January and has also addressed law schools at Harvard and Duke, Heat Street says:
Perhaps these institutions should have done their research before portraying Butler as a social-justice hero.
RELATED: Mizzou officials are so sick of black student activists they start hiding from them
Butler announced in March that he had not "organized" with Mizzou racial protest group Concerned Student 1950 since November, at the height of its media attention, citing his need for "self care."
RELATED: Mizzou's Melissa Click told police 'get your f**king hand off me' at previous racial protest
RELATED: University of Missouri's black football players on strike until college president resigns
RELATED: First Brown, now U. Oklahoma students whine about the 'hardships' of campus activism
Like The College Fix on Facebook / Follow us on Twitter