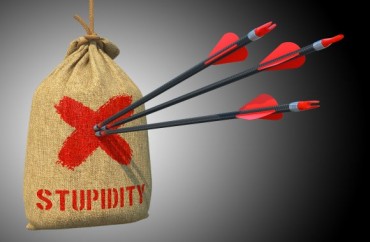 You may have seen that Tennessee's new campus-carry law took effect on Friday, letting full-time college employees bring their guns on campus if they register first with campus or local law enforcement.
The Tennessean decided that the time to gauge how much this law was getting used was a whopping two business days after it took effect. The day after Independence Day.
When few people are in class and presumably less worried about becoming a deranged gunman's victim.
Because it's summer. 
In a pointless story with the headline "Tiny fraction of employees sign up to carry guns on campus," reporter Adam Tamburin dutifully got estimates from schools and law enforcement that no more than 141 people out of 27,000 eligible had submitted campus-carry requests by the time the story posted Tuesday morning. (Maybe those few who teach during the summer?)
For some reason half that total came from UT-Knoxville. Maybe because it has a well-known law professor who is a Second Amendment scholar and pro-gun "pundit."
Now I realize it's entirely possible that Tamburin also thought this was a stupid story with no explanatory value, but had an editor whose ideological agenda includes marginalizing anyone who might want a gun to protect themselves or their group when the police can't.
Or just an editor who needed to fill a news hole and this fit the bill. (Again, it's summer.)
The story at least includes a caveat from Middle Tennessee State University's police chief that "he expects more employees to register there through the rest of the month."
Or hell, you could even wait until classes start to judge whether people take advantage of this law.
Not to worry: I'm sure The Tennessean will report the first instance where a concealed-carry holder on a Tennessee campus saves someone's life by brandishing her gun against an attacker.
¯\_(ツ)_/¯
Like The College Fix on Facebook / Follow us on Twitter
IMAGE: Shutterstock