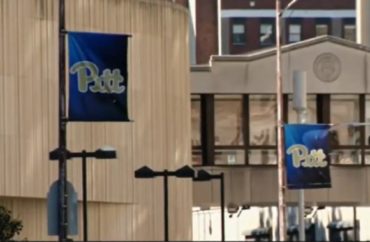 Budget deadline is nearing
Pennsylvania Republicans want the University of Pittsburgh to stop experimenting on aborted babies in exchange for receiving taxpayer funds.
The state's annual appropriations bill, which is supposed to pass by the end of today, includes an amendment barring Pitt from receiving funds as long as it experiments on fetal tissue. Other public universities are included in the budget too.
Spotlight PA reported:
At issue is public funding for Pennsylvania's four state-related universities — Lincoln University, Penn State University, Temple University, and the University of Pittsburgh. Last year, the state allocated almost $600 million to these four institutions. Most of the money subsidizes in-state tuition for Pennsylvanians.
A university spokesperson denied that its state funding subsidizes its research on aborted babies.
"The University of Pittsburgh devotes every dollar of the general support appropriation it receives from the state to help support a tuition discount for Pennsylvania students and families," a spokesperson told the campus newspaper. "We're optimistic the legislature will preserve this investment in our students."
The fetal tissue research has come under scrutiny for years now.
Pitt officials have previously asked the National Institutes for Health for help in coordinating a public relations campaign in support of its fetal tissue program. University officials also sought to buy aborted black babies as part of its research, drawing criticism from a pro-life investigator.
"The NIH grant application for just one of Pitt's numerous experiments with aborted infants reads like an episode of American Horror Story," pro-life investigator David Daleiden previously stated in a news release. "Infants in the womb, some old enough to be viable, are being aborted alive and killed for organ harvesting, in order to bring in millions of dollars in taxpayer funding for Pitt and the Planned Parenthood abortion business it supports."
Researchers have also been accused of illegally grafting human tissue to rats.
The university has maintained it follows all legal guidelines.
MORE: Here's how pro-life legislators can stop higher ed from supporting abortion
IMAGE: KDKA 2/YouTube
Like The College Fix on Facebook / Follow us on Twitter