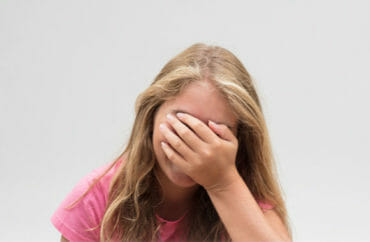 A professor of education at Rutgers University is but the latest example of an academic who feels it appropriate to discard all sense of decorum on social media in order to bash a sizable segment of the American public.
Catherine Lugg of the Department of Educational Theory, Policy, and Administration took to Twitter recently to refer to supporters of the Second Amendment as "gun/Moloch worshippers" and part of a "death cult."
"At this point, I don't think ANY civilian should own/have access to any fire arms [sic], period," Lugg wrote on November 14. The prof has called the Second Amendment "insane," claiming "No other country indulges in an 18th century death cult."
Numerous times on Twitter Lugg has advocated for the repeal of the amendment, noting the "The US Constitution must NOT be a suicide pact." (Give her some credit here — at least she realizes a repeal is the only (legal) means by which gun rights can be eliminated.)
The irony of this stance is that Lugg believes the United States is a "crypto-fascist republic," something which she has "long argued." And with the Russians' "purchase" of the Republican Party (and some Democrats), she says, we're "sliding towards the real thing." (Lugg actually wrote "Soviet" instead of "Russian" in her tweet; good thing she doesn't teach politics or history.)
I have long argued that the US has been a crypto-fascist republic. Given the Soviet purchase of the GOP and some members of the Dems, we are sliding towards the real thing.

— Catherine Lugg (@CatherineLugg) November 22, 2019
This all makes the GOP, along with its supporters at Fox News — which is "openly fascist" — an "existential threat" to the USA, Lugg says.
At this point, Fox is openly fascist. They and the GOP are existential threats to the USA.

— Catherine Lugg (@CatherineLugg) November 22, 2019
According to her faculty page, Lugg has been "recognized for her pioneering research surrounding LGBT issues and the politics of education."
"Situated at the intersection of various social constructs," her bio notes, "[Lugg's] work examines the influence that social movements and political ideology have on educational politics and policy, but with rich appreciation for the historical context from which they stem."
For teachers-to-be who actually want to do their jobs (you know, convey knowledge of subject matter), Lugg might not be the best choice when it comes to course selection — if the title of one of her articles is any indication: "Educating for political activism and subversion: The role of public educators in a Trumpian age."
Prof. Lugg must feel right at home among other Rutgers, er, luminaries such as Brittney "Time is Racist" Cooper, James "I Hate White People" Livingston, Jasbir "Israel Harvests Organs from Palestinians" Puar, Kyla "Sex Difference is Itself a Racial Structure" Schuller, and Ruth "I've Come to see [the presidency] as [Hillary's] Destiny" Mandel.
h/t: Robby Starbuck
MORE: Rutgers' Women and Gender Studies Dept. to offer new social justice track
MORE: Rutgers Black Lives Matter activists: Waiting in line is tool of oppression
IMAGE: Giulio Fornasar / Shutterstock.com
Like The College Fix on Facebook / Follow us on Twitter