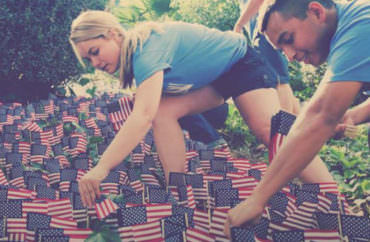 Southern Methodist University has reversed an unpopular decision which disallowed a possibly "triggering" 9/11 memorial display.
As reported by The College Fix's Kayla Schierbecker, SMU had turned down a Young Americans for Freedom request to put up the memorial at a prominent location, claiming it was trying to accommodate the group "without disrupting existing college operations."
The campus administration cited a new "lawn display" policy which, it claimed, tries to balance "the right of all members of the SMU community to express their opinions" and the right to "avoid messages that are triggering, harmful, or harassing."
A bipartisan coalition of students blasted the policy, including the SMU College Democrats whose co-vice president said "If expression is banned from a part of this campus, that is detrimental to the education of the students."
Fox News reports SMU donors, alumni and Texas Gov. Greg Abbott joined the criticism, as well.
The school changed its mind late Wednesday.
"I thank the students from across campus who came together in the spirit of mutual respect and civil discourse to achieve this outcome," SMU President R. Gerald Turner said in a prepared statement.
"Throughout these discussions, students have expressed their commitment to freedom of expression – a value the University shares."
A separate university statement read "This agreement provides dedicated spaces for lawn displays while also preserving open spaces for studying, classes, events and recreation. The goal is to balance the needs of all campus community members in use of this historic space."
In an email press release, the YAF said "For their active and leading role in the campus community, SMU YAF was also given a seat at the table as SMU administrators develop a new free expression policy."
SMU YAF chair Grant Wolf added "As the current content-restrictive policy has yet to be officially nullified, our YAF chapter promises careful vigilance to ensure the final resolution truly protects freedom."
MORE: 9/11 memorial banned from campus venue because of new 'triggering' policy
MORE: Governor shames SMU for blocking 9/11 memorial from 'place of honor'
MORE: College vandals trash 2,977 flags memorializing 9/11 deaths
Like The College Fix on Facebook / Follow us on Twitter