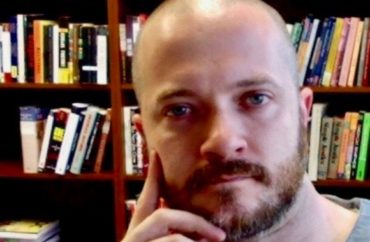 Professor's lawyer retorts that he's provided labor free of charge 'over the years'
When Princeton University's president declared the Ivy League school racist, the feds took him seriously and opened a civil rights investigation.
When a University of Mississippi sociologist publicly declared he would not teach for two days to protest racial injustice – in violation of the state's anti-strike law – the state auditor took him seriously and opened an investigation.
While Shad White initially told the university it had to fire James Thomas (above), now the auditor is simply demanding $1,912 from Thomas, split between his pay as tenured faculty and "interest and investigative costs," the Clarion Ledger reports.
A lawyer for Thomas, Rob McDuff, insists his participation in the nationwide #ScholarStrike was not illegal because he "did not halt work to receive better work conditions or pay" but instead as a political protest.
MORE: White says law requires Ole Miss to fire Thomas
McDuff also claims Thomas has not used some "personal days" he's been granted, and has worked "weekends and holidays … over the years" when he didn't have to, so whatever he owes taxpayers should be offset by payment for those days.
While the lawyer said Thomas provided lesson plans and lectures ahead of the strike, White's office found he ignored student emails and didn't teach three scheduled classes during the strike. It's also against the law to promote striking, as Thomas did on Twitter.
White is passing the ball to the Institutions of Higher Learning, which oversee Mississippi universities, to decide whether to pursue termination for Thomas. An IHL spokesperson said it will consult with Attorney General Lynn Fitch's office.
If Thomas doesn't pay in 30 days, however, White said he'll refer the case to the AG.
MORE: Thomas gets tenure after comparing students to Hitler youth
MORE: Professors push critical race theory in two-day #ScholarStrike
MORE: Professor who called for public harassment of politicians granted tenure
IMAGE: Ole Miss
Like The College Fix on Facebook / Follow us on Twitter