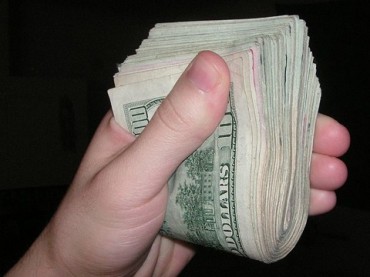 The Raleigh News Observer reports that a student was busted with nearly $13,000 worth of counterfeit currency in her dorm room:
RALEIGH, N.C. — A North Carolina university student faces charges of possessing almost $13,000 in fake money in her room after she tried to use a counterfeit $100 bill signed "Moe Money," investigators say.

Symone Vannessa Brown, 19, faces felony charges that include obtaining property under false pretense, uttering a forged security and possession of counterfeiting tools. Those are the state equivalent of counterfeiting charges, University of North Carolina Greensboro police Chief James Herring said.

Campus police responded to a call Tuesday from a drugstore where someone tried use to a counterfeit $100 bill to buy a gift card, Herring said. The signature on the bottom corner of the bill read "Moe Money" instead of the name of the secretary of the treasury. Underneath the signature, the bill read "Proprietor of the Counterfeiting…"
We all know criminals can be really dumb. Apparently the same rule applies to criminals of the college-educated variety.
Secretary "Moe Money?"
We're still laughing about that one.
Like The College Fix on Facebook / Follow us on Twitter