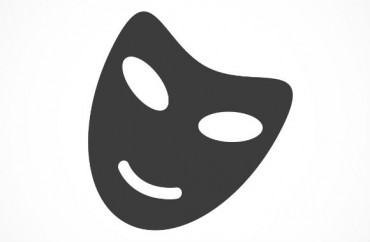 In the wake of the revelation that the governor of Virginia once dressed up in "blackface," and the subsequent news that the state attorney general did as well, progressives are in a pickle not only due to the politicians' party affiliation, but over who can win the "virtue signal" battle.
At George Washington University, for example, after 50-year-old yearbook photos of students in blackface were discovered, the school president and yearbook staff quickly offered apologies.
Now, the editorial board of James Madison's The Breeze is demanding Virginia Governor Ralph Northam and Attorney General Mark Herring resign for having committed the "atrocity" of donning blackface decades ago.
Mr. Northam and Mr. Herring, we're sure you stand by your apologies for the incidents that have become the biggest topics of conversation among Virginians over the past week. Mr. Northam probably had the best intentions when he said he wants to take the "difficult path" and rectify his mistakes by remaining governor. But if your goals are to promote equality among your constituents and lead a larger conversation surrounding race in Virginia, we ask that you step down and lead that conversation from outside your respective government positions to allow the Commonwealth to move forward with a clean slate.
"While you're associated with something as harmful as blackface," the board continues, "remaining in office will only cause more pain and division …" The different mindset of 35 years prior "doesn't change or justify" an "atrocity" like blackface.
The piece details the history of blackface from its very beginnings and points to Virginia's "long history of racism and slavery." For good measure, the 2017 Charlottesville clash which David Duke attended and where woman was killed by a white supremacist, is also mentioned.
Interestingly, the third Virginia politician currently under scrutiny — Lieutenant Governor Justin Fairfax — is not brought up. Though not accused of an "atrocity" like blackface (he's black, after all), Fairfax faces accusations of sexual assault and worse, rape. A search of the Breeze's archives turns up no mention of Fairfax; however, a search of "Brett Kavanaugh" yields seven results, four of which are decidedly slanted against the now-Supreme Court justice. (The other three deal with social media/news gathering and filibuster politics respectively.)
MORE: GWU president, yearbook staff denounce past 'blackface,' KKK images
MORE: U. Oklahoma president called 'tool of whiteness' after blackface incident
IMAGE: VectorDOTdesign / Shutterstock.com
Like The College Fix on Facebook / Follow us on Twitter