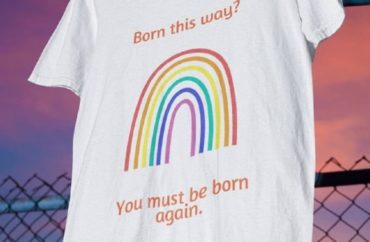 Impeachment deadline set by his peers came and went
The president of University of North Alabama's student government has no plans to leave his role, despite criticism from some students on campus.
Jake Statom posted on his personal Instagram page a photo of a t-shirt that said "Born this way? You must be born again."
"I am deeply sorry that my Instagram story offended members of our community," Statom said in a statement released on the student government's Instagram page. "I now see the story from a different perspective and apologize." Instagram stories delete after 24 hours.
However, he does not currently have any plans to leave his position. "The [Student Government Association] previously stated that if Statom did not resign by June 30 at 5 p.m., it would begin a formal impeachment process at the first meeting of the fall semester on August 26 at 3:30 p.m," News 19 reported.
He likely has the law on his side if it ever goes to court
Even if the SGA succeeds in passing a resolution to remove him, it could face a difficult legal battle, if Statom decided to sue, something the university appeared to acknowledge.
A statement from the public university said:
While we know how upsetting this social media post is to our LGBTQ+ community and others on the UNA campus, we also need to recognize that Mr. Statom and others have a right to freedom of speech, even when it is offensive to others. A recent U.S. Supreme Court opinion on First Amendment rights observed that public schools have "an interest in protecting a student's unpopular expression, especially when the expression takes place off-campus, because America's public schools are the nurseries of democracy."
The Supreme Court recently ruled in favor of a high school student punished by her school after she posted profanity on her personal Snapchat.
Furthermore, this spring Florida State University had to pay out $100,000 after its student government removed Jack Denton from his president role.
Denton had shared his personal Catholic beliefs in a private group chat with other Catholic students, including comments critical of Black Lives Matter and other organizations for promoting abortion and transgender ideology.
"If I stay silent while my brothers and sisters may be supporting an organization that promotes grave evils, I have sinned through my silence," Denton said after initial criticism from his peers. "I love you all, and I want us all to be aware of the truth."
MORE: Law students quit journal after it includes transgender ideology critic
IMAGE: Reformed Theology Hub/Instagram
Like The College Fix on Facebook / Follow us on Twitter