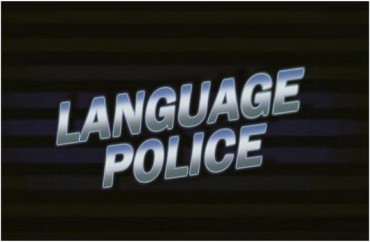 A student at DePaul University believes one way to combat white supremacy in America is to refer to black people as "Black," but Caucasians as "white" (emphasis added).
Writing in The DePaulia, Alayne Trinko notes how the Associated Press, "one of the most well-respected news cooperatives," changed the convention on spelling "black" on Juneteenth of last year.
It said the word should be capitalized when referring to people "in a racial, ethnic or cultural context."
In its initial announcement, the AP said it would continue to research whether "white" should be capitalized for similar reasons; a month later, it decided against it:
After a review and period of consultation, we found, at this time, less support for capitalizing white. White people generally do not share the same history and culture, or the experience of being discriminated against because of skin color. …

We agree that white people's skin color plays into systemic inequalities and injustices, and we want our journalism to robustly explore those problems. But capitalizing the term white, as is done by white supremacists, risks subtly conveying legitimacy to such beliefs.
For Trinko, there's more to it than this. Keeping "black" lowercase is a way to "manipulate language to negate, undermine and erase Black identity and culture."
MORE: UCLA student paper brags about beating AP w/style change
On the other hand, "white" should remain as is for capitalizing it "gives more power to the seemingly un-racialized group of people by allowing them the liberty to define their identity based solely on the pigmentation of their skin":
Capitalizing the "B" in Black while keeping the "W" in white lowercase when referring to people in a racial, ethnic or cultural context is a mere symbol of my solidarity with people of color. The work toward racial justice and equality is only just beginning, and we need to do more. …

No matter your personal or professional practices, capitalize the "B" in Black and lowercase the "W" in white. It's the least we can do as we dismantle systems of white supremacy within the news industry and beyond.
Interestingly, Trinko's view is contrary to that of the National Association of Black Journalists. The NABJ says whenever a color is used to describe a race — including "white" — the word should be capitalized.
The NABJ's position "shouldn't be taken lightly," Trinko says, but "until the reputation of the word 'white' evolves from its ties to white supremacy, it should remain lowercase."
MORE: Georgetown lecture series declares 'oppressive language is violence'
IMAGE: YouTube screencap
Like The College Fix on Facebook / Follow us on Twitter