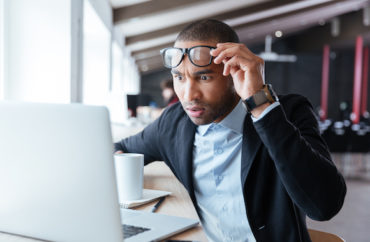 In today's "never let a crisis go to waste" category, a senior at Duke University says the coronavirus malady gives us a bit of "clarity" into the "cruelties" of things like white supremacy … and the "sick and decaying" capitalist system.
History major Annie Yang (who, naturally, has a double minor in sociology and global cultural studies) writes in The Chronicle that we now have an opportunity to take "tangible steps towards building […] a kinder, more just world." For example, the coronavirus has exposed the injustices of gentrification and other housing issues, as local governments have temporarily halted evictions and activists have worked for rent relief.
"But," Yang asks, "when the virus is contained, will we go back to evicting people who can't afford rent or harassing houseless people who have nowhere to go? Or will COVID-19 make us realize that we should have never put a price on the human right to housing in the first place?"
Like other college students have done recently, Yang also speaks out on behalf of the nation's prisoners. It's "inhuman" to keep people locked up during an epidemic, she says. And don't forget that jails are continuing symbols of "white supremacy" because, after all, paying prisoners a pittance for their labor is "modern-day slavery."
The stimulus/relief package recently approved by US legislators is proof, Yang contends, that there's no reason we cannot pass universal health care, slavery reparations, and eliminate all student debt: "The money was always there, but the American ruling class uses it not to help people but instead to perpetuate white supremacy, capitalism and imperialism."
As Duke transitions to S/U grading, this crisis should make it clear that the playing field has never been level, not even at Duke, and grades are less a measure of intelligence than access to resources. The question shouldn't be should I pass/fail my class or still get a letter grade, but why do we even have grades at all?

Many people are waiting for this all to be over, yearning for stability and a return to normalcy.  However, it is very likely that nothing will be the same in the post-coronavirus world. Moreover, the coronavirus has torn away the thin veil of capitalism, revealing the naked exploitation that underwrites our "stability" and "normalcy." We cannot return to that world.

Capitalism is sick and decaying, but socialism will not rise from the ashes by default. We can allow the ruling class to implement enhanced techno-surveillance (heard of Zoom lately?), summon the military to prevent "civil disturbances" and bailout corporations once again. We can allow Duke to continue offloading labor onto student organizers and shortchanging workers. Or we fight for a new, better world.
Yang concludes: "Every aspect of the status quo can also be changed. Now is the time to demand the impossible."
MORE: Cornell area BLM: US engaged in black 'genocide,' capitalism must go
MORE: Prof: Successful blacks who tout 'American dream' aid white supremacy
IMAGE: Dean Drobot / Shutterstock.com
Like The College Fix on Facebook / Follow us on Twitter