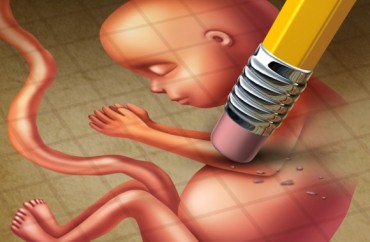 The Syracuse University student paper editorial board is so worried about the possible overturning of Roe v. Wade that it wants the official first-year curriculum to list "reproductive healthcare resources" available on campus.
"Roe v. Wade being overturned has the potential of jeopardizing the futures of every college student who is able to get pregnant, especially those whose permanent residence is in a state that would not protect the right to abortion," The Daily Orange editors write.
Thus, the university should "adjust" its First-Year Seminar curriculum to include "sexual health education," as well as a list of places where one can get an abortion.
The editorial notes 13 states likely would outlaw abortion "almost immediately" if Roe is overturned, with 14 more restricting the procedure to "22 weeks or less." (The latter actually is in line with the vast majority of governments around the world.)
Since many on campus are feeling "fear and rage" about a repeal of Roe, the editors say school officials "must take immediate action" such as making sure students "can rely on [Syracuse] for access to reproductive healthcare and support" if their permanent residence is in one of those 13 states. (Syracuse would not have to do much as New York State likely would continue to have one of the least restrictive abortion laws in the country.)
However, if a student feels really insecure in their home state, Syracuse must "offer resources that allow students to easily reside" on campus all year, if necessary.
Finally, SU should strengthen their relationship with Planned Parenthood. As of right now, when students meet with Barnes Center professionals, they are only able to refer students to Planned Parenthood, among other sexual health organizations. The Barnes Center should allocate resources on campus to students that more directly align with what Planned Parenthood offers.

After decades of fighting and protesting for reproductive rights, our nation is on the brink of a monumental setback. Our trust in the Supreme Court is in question, but holding on to hope is necessary now more than ever. Syracuse University must ensure students that their reproductive rights will be protected in the likely case that Roe v. Wade's landmark decision gets overturned.
MORE: The College Fix's higher education cartoon of the week #Roe v Wade
IMAGE: Shutterstock.com
Like The College Fix on Facebook / Follow us on Twitter