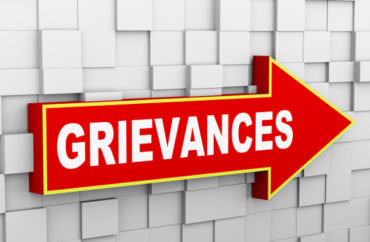 A University of Washington student petition is demanding school officials "give black students a break" on their final exams by "accommodating" their needs and "understanding their pain."
The Change.org effort, which is looking for 75,000 signatures, currently has a bit under 51,000. It begins by chiding an official  UW email which had concluded with a somewhat conciliatory "We have no answers in this message."
"Well, we have one for you," the petition retorts. "Give Black students a break! We are already DISPROPORTIONATELY impacted by this pandemic in terms of health care access and financial hardship. Now add state-sanctioned violence, how do you expect us to enter finals in this headspace?!
"We can't sit back and watch as injustices unfold before our eyes. We don't have the privilege that white and non-black students do to ignore what's happening and stay at home to study for finals. We are busy fighting for our rights and for the rights of future black children and students to sit down and study."
According to UW student paper The Daily, students have been circulating a template for professors to use regarding accommodations for black students.
The template's final paragraph reads in part "As a UW instructor with the power over grading and deadlines for my students, I want to do my part to support black students in our class who are taking time to protest and experiencing grief, stress, and exhaustion while trying to get through finals at the end of this quarter. I am willing to work with black students individually to come up with a plan that best fits their needs alongside the demands of this class."
In a separate effort, The Daily notes some students sent an email to UW President Ana Mari Cauce calling for all final exams and assignments to be cancelled for the remainder of the quarter. The message claims it would be "inhumane" to ask students to do schoolwork at the present time, and that any work already completed "would not be a true reflection of […] students' capabilities."
UW spokesman Victor Balta said the university is asking professors to be "mindful of students' needs," especially those of black students. These needs could be served by extra time to finish a final exam or … making final exams optional.
Read the petition and Daily article.
MORE: UCSD students demand finals changes b/c American police brutality
MORE: Lecturer removed for questioning preferential grading for black students
IMAGE: Shutterstock.com
Like The College Fix on Facebook / Follow us on Twitter