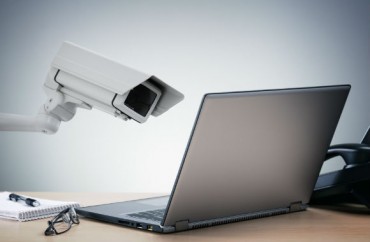 A student 'violated the school's user policy involving technology'
One of the wacky recurring policies in college speech codes is improper use of campus information technology.
Georgetown Law formally banned students from using the campus network for "political speech" during the 2016 campaign. Some colleges' policies are broad enough to ban sending or receiving lewd, inappropriate or similarly vague content. (Emory just changed its policy to earn a better rating from the Foundation for Individual Rights in Education.)
And as you might expect, K-12 schools are still a gulag when it comes to the expressive rights of students.
Ohio's Sandusky Register reports that a local high school suspended a student for three days after he used his school-provided email to share a news article with classmates.
The subject: a former principal's defamation lawsuit against Perkins Schools, including Superintendent Jodie Hausmann:
Before Wednesday's board meeting, multiple people, including one with inside knowledge of the situation, informed the Register about the student's suspension. Neither Hausmann nor treasurer Dan Bowman confirmed specific details, citing student privacy laws.

When initially questioned about the incident, in which the student reportedly shared the article via school email with other students, Hausmann and Bowman said they weren't aware of it occurring.
The secrecy of school discipline doesn't make students safer. It makes misbehaving school administrators safer. Schools shouldn't be able to invoke FERPA to avoid explaining how they use disciplinary authority. https://t.co/ng9gokM9vE

— Frank LoMonte (@FrankLoMonte) December 15, 2017
After they told the Register reporter there's no such policy that bans students from "sharing negative news stories about the district," the superintendent said with no further elaboration that a student "violated the school's user policy involving technology."
Judging by the article comments, the student (widely identified as "Jerry") might have been charged with circumventing the school internet filter.
Housmann earlier said she wasn't sure if the Register website was blocked at the school. Some commenters wrote that Jerry just copied and pasted the article into an email, and that the newspaper website wasn't blocked at the school.
A commenter claiming to be Jerry, surname Fantozzi, said Wednesday the school was selectively enforcing its technology use policy:
I have shared multiple of my personal YouTube videos to the entire school just as I did today. My YouTube videos are much more inappropriate than the article I shared with my classmates [they appear to show underage drinking among other teenage antics]. They chose to punish me today because the article I shared was in regards to our superintendent, even though it was public knowledge on the register website. I am curious as to why the school chose to punish me for an article that any student at the school could access, but not for sharing questionable videos from my YouTube page.
Read the Register reports on the suspension and the lawsuit.
IMAGE: Shutterstock
Like The College Fix on Facebook / Follow us on Twitter