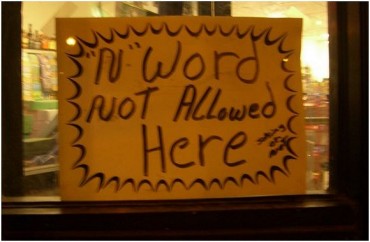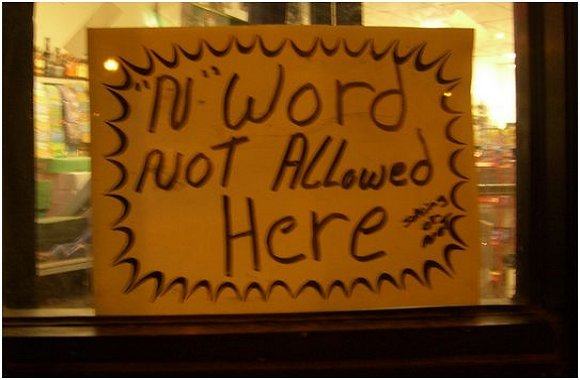 A Maryland high school principal took "swift action" after a group of students was caught passing around so-called "N-word" passes.
The passes, discovered during lunch by staff at Winston Churchill High School in Montgomery County, allegedly gave students "permission" to use the word. They are modeled after the "golden tickets" from Willy Wonka and the Chocolate Factory.
"I am deeply disappointed and appalled that any student in our school would chose to engage in such a racist, hateful act," Principal Brandice Heckert wrote in an email Monday evening. "This behavior is disgraceful and does not reflect the values expected of Winston Churchill students."
According to WJLA, Heckert did not say how many students were involved in with the passes, and her email included links for parents and students from the Teaching Tolerance website. She also did not note the race of the students involved, but a tweet from station reporter Kevin Lewis indicated it was a "mixed group" of students.
Lewis also tweeted that a Churchill student said "two of his buddies printed copies of [the passes], and then handed [them] out" to students.
"It's a joke that maybe went a tiny bit too far at the most, but the school blew it out of proportion," the student said, who noted one of the "main" students involved with passes is black. "No one was saying the actual word, and no one thought it was okay to say the actual word."
The school Parent Teacher Association meeting scheduled for February 19 will deal exclusively with "tolerance, racism, and bias." In addition, Principal Heckert will "engage the student body" in discussions about "how to foster a welcoming and respectful climate for all."
Heckert's email concluded:
"I feel very fortunate to be the principal at Winston Churchill High School, but acts of hatred and intolerance frustrate and sadden me because I believe that we are better than this. This act, or like behavior, is not how I want or expect Winston Churchill students to be remembered. I want all students to know that we will address concerns and that their voice matters. I have included some resources for talking with your children below."
MORE: Prof suspended for using N-word (in context) in class
MORE: Teacher who hit student after being called N-word gets $150K GoFundMe help
IMAGES: Oxalis37 / Flickr.com, Twitter
Like The College Fix on Facebook / Follow us on Twitter