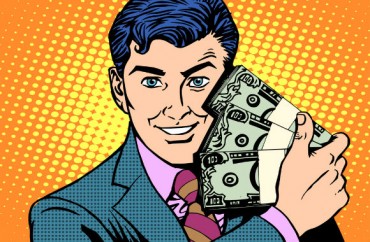 'Hyper-corporatization' empowers the most 'vitriolic' ideology
WASHINGTON, DC – Students are turning to identity politics and away from free speech because the modern university doesn't have a "grander purpose" to inspire them, a documentary filmmaker told a mostly young crowd after a preview screening of his new film Monday night.
Rob Montz's new film explores the turbulence at his alma mater, Brown University, in the past few years, particularly the silencing of controversial speakers by students and the administrators who egg them on (see related post).
"There's always been this active minority of far-left-hostile-to-free-expression" students and academics who try to draw narrow boundaries around acceptable speech, said Robby Soave, associate editor at Reason and former College Fix editor, speaking on a discussion panel with Montz.
MORE: Brown's culture of 'tyranny' exposed by new documentary
The difference in the past few years, Soave said, is that they are succeeding because of federal government pressure on administrators to investigate and punish speech that offends but does not truly threaten others.
Broad-minded students are not going to find a silver bullet, said Ari Cohn of the Foundation for Individual Rights in Education, who sat on a student conduct hearing committee as a University of Illinois undergraduate.
"All the free expression clubs in the world can't do a thing" as long as the Department of Education's Office for Civil Rights is forcing colleges to treat any "unwelcome conduct of a sexual nature" as sexual harassment, he said. The University of Alaska-Fairbanks' yearlong investigation of the student paper for a satirical article makes that clear, Cohn said.
MORE: Here's one weird trick for proving consent at U of Alaska
That doesn't mean that fans of free speech should avoid problematic academic institutions as students or faculty – if they don't go, "the environment never changes," Cohn added.
FIRE's unblemished record of litigation against suppressive colleges "won't win the war" – that's a task for its network of thousands of students of varying views, including Williams College's Uncomfortable Learning club, he said.
"I do think that students are the answer," and they can help by demanding that the authority to make policy and punish speech be taken away from administrators, Cohn said.
'Vitriolic' ideology is more fulfilling than a job at Goldman Sachs
Filmmaker Montz portrayed the environment he saw recently at Brown as part of the "broader hyper-corporatization" of the university.
Administrators are focused on raising money, tenure committees hold it against applicants who spend too much time teaching students, and parents chase after schools with a "name brand" and high U.S. News & World Report ranking, he said.
Disillusioned students fill this "void" with a "vitriolic" ideology like postmodern identity politics because it offers them "something more foundational" than the promise of a post-graduation job at Goldman Sachs, Montz said.
MORE: Professors say Title IX enforcement violates their freedom
The growth of administrative bureaucracy "correlates very strongly with the hyper-regulation of student life," Cohn chimed in. As they watch today's students who run to administrators with every problem, the activists of the 1960s must be thinking "'you're undoing 20 years of us getting kicked out of school and arrested'" to fight for personal freedoms in the university.
Students should keep in mind that administrators mostly want to "keep the campus calm" – so that at the next alumni mixer they don't have to answer "awkward questions" about protests – but the end result is university leaders are "perpetually capitulating," Soave said.
Williams College President Adam Falk might have taken this fear the farthest, Cohn said, when he blocked the Uncomfortable Learning club from bringing a conservative speaker with racially provocative views to campus for a debate.
MORE: Williams College president bans opinions he doesn't like
It was insulting for a white university president to tell a liberal black student, Zach Wood, that he couldn't bring John Derbyshire to campus to "intellectually kick his ass" before Wood's peers, Cohn said.
Students want to educate profs 'about how marginalized they are'
Professors should not be viewed as the enemy, Soave said, citing a conversation with a theater professor who initially taught veterans at a community college.
When the professor made the jump to a liberal arts school, many students in her class claimed they had post-traumatic stress disorder and rejected every assigned role as an infringement on someone else's identity, Soave recounted: Every role "denied and erased their existence." Students today believe "they're in class to educate [professors] about how marginalized they are."
MORE: Denied tenure after quoting the N-word in class discussion 
Cohn said professors are at risk of their research being sought under public-records requests, which has chilling effects on their willingness to do "uncomfortable" research.
Even more salient to their plight is that professors don't have the backing of their institutions to speak up against attacks on academic freedom, Montz said, noting that only one professor out of 20 at Brown agreed to be on camera for his documentary. They are in a "precarious spot," often with no job protection and mouths to feed at home, Cohn said.
He pointed to Andrea Quenette at the University of Kansas, whose attempt at an honest discussion of race in class was shortly followed by her removal from the tenure track.
Asked if he would expand his short film to a feature-length documentary, Montz responded: "Are you going to cut me a check?"
MORE: Black student is 'Uncle Tom' for defending free speech
Like The College Fix on Facebook / Follow us on Twitter
IMAGE: studiostoks/Shutterstock