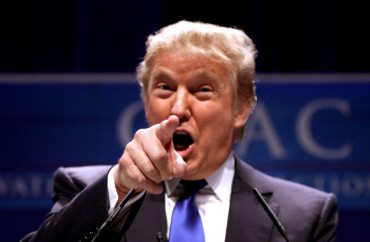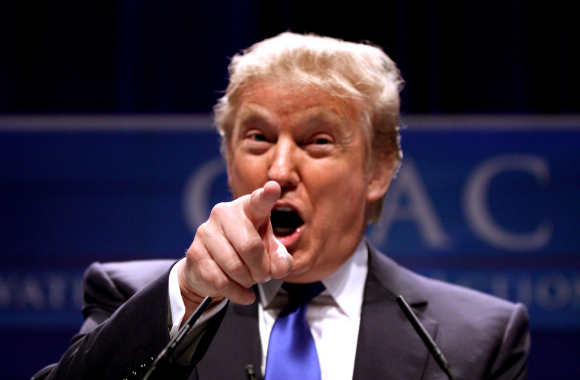 A new study from the University of Western Australia concludes Donald Trump has used his Twitter power to divert the media away from stories "potentially harmful" to him.
Published in the journal Nature Communications, the researchers note Trump had made some 49,000 tweets as of this past February, and, anecdotally at least, there have been instances where the president has been successful in rerouting the media's focus.
According to an article from the university, study co-author Michael Jetter said Trump successfully deflected attention from news of the $25 million Trump University settlement by tweeting about a controversy surrounding the Broadway show "Hamilton."
"The tweets seemed to divert attention from the settlement," Jetter said, "because both the public and the media showed far greater interest in the Hamilton controversy than the Trump University settlement." An analysis of Google trends confirms the public was more interested in the latter, according to the study.
"Studying his first two years in office, we looked at whether an increase in harmful media coverage was followed by increased diversionary Twitter activity, and whether such diversion, in turn, successfully suppressed subsequent media coverage of the harmful topic," Jetter said.

"What we found was that our analyses provided strong evidence for both these hypotheses, while the same pattern doesn't emerge with placebo topics that presented no threat to the President.

"For centuries the American media has focused on the presidents' statements but this tradition is now being challenged by presidential diversions in bites of 280 characters. How journalistic practice can adapt to evade those diversions is one of the current defining challenges to media."
It seems one way the data might be interpreted is that Mr. Trump uses the power of his account to level the playing field against an overtly hostile mainstream media. (After all, the study notes it utilized "two acknowledged benchmark sources in TV and print media," namely ABC's "World News Tonight" and the New York Times.)
There's also the matter of social media's (allegedly anecdotal) bias against conservatives.
Ultimately, President Trump's tweets really are no different from the actions of any other politician when it comes to evading bad news.
Read the article and study.
MORE: Twitter sanctions Yale lecturer who doxxed conservative student journalist
MORE: Twitter accounts publicize anonymous campus rape allegations
IMAGE: Gage Skidmore / Flickr.com
Like The College Fix on Facebook / Follow us on Twitter