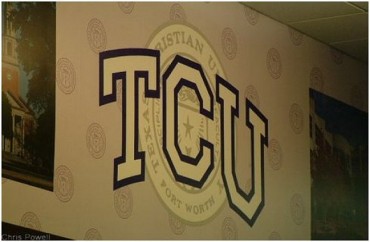 Last week The College Fix reported on the situation faced by Harry Vincent.
A conservative student at Texas Christian University, Vincent had gotten into a Twitter battle with a liberal named Kelsey. Kelsey didn't like what Vincent was tweeting, and urged her followers to contact the university to "expose" him.
TCU ended up suspending Vincent from "most campus activities" and placed him on disciplinary probation. But after the Foundation for Individual Rights in Education (FIRE) got involved and his case received some media attention, the school backed off from the severest penalty.
Late yesterday, Texas Christian University (TCU) student Harry Vincent reported via Twitter that the institution has reversed a suspension levied against him in May for Twitter and Facebook posts about the protests in Baltimore, the threat of terrorism, and the spread of the "Islamic State" that offended individuals off campus. According to Vincent, although his suspension has been lifted, he remains on disciplinary probation.
Have been reinstated as a student at #TCU under disciplinary probation- no suspension. Thanks for all the support #FreedomWins

— Harry Vincent (@ClassyPatriot) August 5, 2015
As a private school, TCU does not have to adhere to First Amendment free speech protections. But FIRE "maintains that any disciplinary action based solely on the content of Vincent's tweets is inappropriate."
FIRE notes it will have more to say about this case shortly.
Like The College Fix on Facebook / Follow us on Twitter
IMAGE: Christopher Powell/Flickr