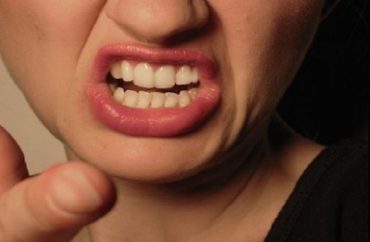 A New Jersey high school teacher was caught on video screaming at a group of teenagers playing in a park in violation of coronavirus restrictions.
According to The Trentonian, Steinert High School math teacher Nicole Griggs was walking her dog when she spotted the teens playing football. One of them, a freshman at Griggs' school, said the teacher began to berate them from behind a fence.
Another student recorded Griggs and put the video on TikTok. (It's also posted in the Trentonian story.)
"Parks closed. The whole area," Griggs tells the students. "Get it through your thick head. You are the reason we are in this situation. You are the problem, not the solution. Go ahead keep recording. Who are you going to show it to? Post me on social media. You're the idiot doing the wrong thing. I'm just trying to save your ass and save your life. But die, OK. I hope both of you get the coronavirus. I hope you both die a long, painful death."
Government school teacher (to students):

"I hope both of you get the coronavirus. I hope you both die a long painful death." pic.twitter.com/8nSFGYiXUP

— Corey A. DeAngelis (@DeAngelisCorey) April 26, 2020
It appears wishing ill upon people with whom she disagrees isn't new to Ms. Griggs. The Trentonian confirmed she acted similarly earlier this month:
In an April 6 post on the Facebook page of Nikki Leigh, which Griggs appears to operate under an alias, she says: "We are surrounded by idiots!!!!!! Rode our bikes near Kuser Park this afternoon and what to [sic] we see but a younger couple with their daughter maybe 2/3 years old UNDOING the caution tape around the jungle gym so she could slide. I totally called them out on it, wished illness on them and commented that it was scary to even think they were parents. Their response: 'We were going to put it back.'"
The (freshman) student said he and his pals "now know they shouldn't have been in the park," but added Griggs "shocked" them by wishing they'd die.
"I didn't know someone would say something like that, especially a teacher," he said. "She should be smarter with her words."
Hamilton Township School District Superintendent Scott Rocco said he "will address the issue immediately."
MORE: Leader of Arizona teacher group rips John McCain upon his death
MORE: Teacher allegedly tells class VP Mike Pence should be 'shot in the head'
IMAGE: Floyd Brown / Flickr.com
Like The College Fix on Facebook / Follow us on Twitter