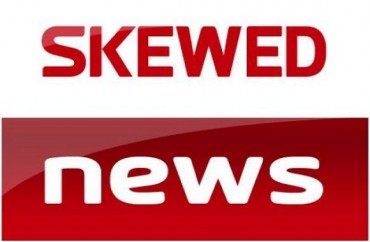 Parents of a Georgia middle schooler are upset that a teacher made their son take off a t-shirt mocking CNN during a field trip to the cable network.
Nancy and Stan Jester's son Jaxon's shirt read "FNN– Fake News Network," but when a Peachtree Charter Middle School teacher asked that he remove it before the tour began, he complied.
According to The Washington Times, the Jesters are a DeKalb County commissioner and County Schools board member respectively. They believe their son's First Amendment rights were violated.
"This year when the CNN tour was announced, my 7th grade son Jaxon asked me if he could purchase an FNN-Fake News Network shirt to wear for his field trip," Stan wrote in a blog post. "As an advocate for the First Amendment, I agreed to his request […] His mother cautioned him that he might cause a controversy and needed to be prepared for that. He was fully aware of the implications of his decision and made the affirmative choice to wear his shirt."
CHILD HERO: 7th grader tried to wear "Fake News Network" shirt on CNN field trip…but his school didn't let him https://t.co/hGYVXE8af7 pic.twitter.com/a5kWw5laOF

— ThePoliticalLanguage (@The_PoliticalUS) November 17, 2017
After being notified by the school principal that Jaxon had to change his shirt, Mr. Jester said the decision was "hypocritical."
[Stan] called the school's decision hypocritical because DeKalb Schools officials had just reaffirmed their commitment to free speech after a local high school softball team took a knee during the national anthem.

Mrs. Jester wrote in the comments section that the principal and the teacher involved later apologized.

"The teacher involved said that she told Jax to change his shirt because she thought his shirt said 'F-CNN,'" she wrote. "I told her that it absolutely did NOT say that. She apologized and said that she now realizes that the shirt has no profanity or suggestion of profanity on it. The principal stated that he should have been made aware of the situation before Jax was made to change his shirt. He apologized for the incident. We discussed how the shirt could have provided valuable learning opportunities if Jax and his fellow students could have explored how we get news and how we process it. The teacher agreed." …
The local CBS affiliate reported that Jaxon was asked to change his shirt "for his own safety … in accordance with the district's Student Code of Conduct." The Code mentions "the wearing of clothing … which show offensive and/or vulgar words," and as such appears to corroborate Mrs. Jester's account about the message on the shirt being misinterpreted.
MORE: LA Times editor warns Harvard: GOP moving farther right due to 'closed loop' of conservative media
MORE: Liberal media praises college class dedicated to porn 
IMAGE: Honest Reporting/Flickr
Like The College Fix on Facebook / Follow us on Twitter