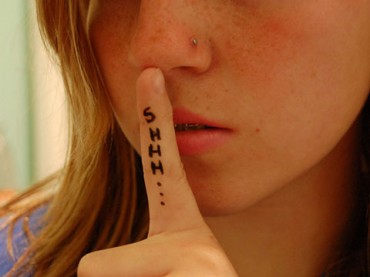 Unable to stomach the backwards sentiments of religious protesters, the student government at Sam Houston State University approved legislation calling for a revision to the student guidebook that would ban such speech as "harassment."
The Houstonian reports that the sought policy change came from "repeated sexually harassing comments" coming from religious protesters in Bearkat Plaza:
In addition, because students feel as if they are being sexually harassed, the protestors are in violation of Title IX of the Education Amendment through the 14th Amendment, according to the bill.
That's not actually what Title IX says, but whatever. Listen to these fair-weather friends of free speech:
Student Body President Spencer Copeland, who also authored the bill, said [the student government] supports free speech until it becomes threatening or damaging to students. …

[Chief of Staff Robert Ferguson said] "I'm prior military, I fought for all of our rights, but there is a point where they crossed the line. That right needs to be taken away, because they're abusing it."
Read the entire report. The Houstonian has promised a full story in Thursday's issue.
h/t Peter Bonilla
Like The College Fix on Facebook / Follow us on Twitter
IMAGE: valpearl/Flickr