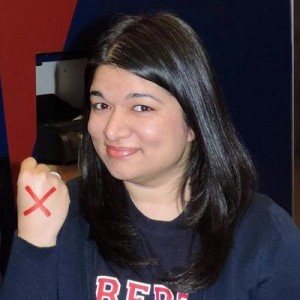 Remember 2006? The Democrats recaptured Congress, Roger Goodell took the reins of the NFL, and two students at Georgia Tech demanded the school stop censoring and punishing conservative religious speech.
Those students didn't find a friendly audience anywhere, even among their coreligionists, as one of them recounts nine years later at the Christian Post.
Ruth Malhotra, a Christian and daughter of Indian immigrants, and Orit Sklar, the granddaughter of a Holocaust survivor, filed a First Amendment lawsuit against the school.
They said the school branded "mainstream conservative speech" as "hate speech," refused to fund certain religious and political groups with student activity fees, and endorsed certain religious views  and "ridicule of others" through a "Safe Space" program, Malhotra writes:
Orit, a leader in the Jewish community and the granddaughter of a Holocaust survivor, was called a "Pharisee Nazi" and much worse, as anti-Semitic slurs were even printed in the campus newspaper and our pictures were photoshopped with swastikas on our faces. I, the daughter of Indian immigrants, was labeled a "Twinkie," as posters went up around campus denouncing me as "yellow on the outside and white on the inside."
Guess how the case was portrayed:
The Los Angeles Times led with the headline "Christian Student Sues For the Right to Be Intolerant," a line which set a distorted narrative for other national coverage. … Perhaps most bizarre, Creative Loafing columnist Cliff Bostock labeled me "the sweet face of hatred passing itself off as religious piety" and actually blamed me for his friend dying of AIDS.
With Christian friends like these:
"I believe the actions of these ladies are doing far more damage than good," wrote Christian blogger Jason Bybee in a presumptuous post-titled "Love Wins." "It's hard for me to see any love in the actions of Ruth Malhotra and Orit Sklar."

I remember how distressing it was when several members of a prominent Christian ministry on Tech's campus got together to oppose my lawsuit and support the unconstitutional "Safe Space" program, stating, "We want to show people that not all Christians are like Ruth Malhotra." When pressed for an explanation, one of the leaders of this group remarked, "We're concerned that this lawsuit might hinder our ability to evangelize on campus," an ironic statement since our case would actually expand the rights of all student groups to speak freely and hold events on campus.
All the hallmarks of holier-than-thou liberal evangelicalism were on display, she says – some called her "misguided," while others bizarrely referred to Georgia Tech as her "brother" whom she should not sue.
First Amendment rights are in a much better place now, Malhotra says, but campuses are still targeting religious groups for being themselves – such as requiring their leaders to follow their religion's precepts.
She urges students to remember Queen Esther and her "courage in the face of grave uncertainty":
For a campus ministry, boldness may mean finding new and creative ways to reach students with the love and truth of the Gospel, even though you are no longer officially recognized as a campus group. For a student, resolve may mean raising your hand in class and respectfully challenging your professor… or even filing a lawsuit against your school.
Like The College Fix on Facebook / Follow us on Twitter
IMAGE: Ruth Malhotra's Twitter profile