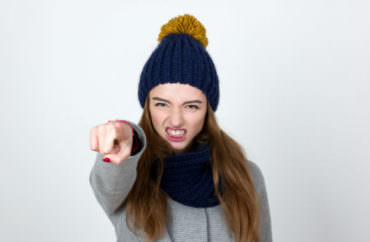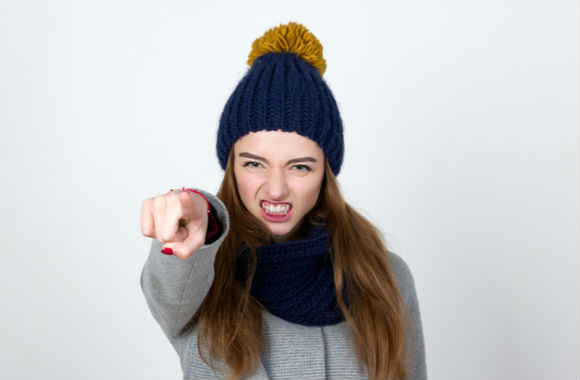 Almost a month ago Emerson College Musical Theatre student Cindy Tsai penned a missive titled "The Nuances of Racism in Theatre School" in which she detailed (what she considers) a troubling incident with the head of Emerson's theater program.
Interestingly, Tsai notes the roughly-in-line-with American demographics Broadway and Off-Broadway racial statistics, and how she was originally deferred from the Emerson theater program. She says she eventually "forced her way in" by meeting with "this white man," Musical Theatre Program Head Scott LaFeber.
"After a relatively unsuccessful audition season, I looked him in the eye and said, point blank, 'I am terrified of entering this industry. How am I supposed to make it?'" Tsai writes.
This white man responded that I had nothing to worry about, because there are shows like Hamilton now. I could be in Hamilton, he said, while he couldn't. Hamilton is a musical written by Lin Manuel-Miranda, in which the Founding Fathers of the United States and other historical figures are played by people of color (known as "color-conscious casting"). And you know how I reacted? I agreed. I actually believed that his words were encouraging, that somehow, Hamilton evened out the playing field, that I have nothing to worry about. It didn't occur to me that that was an instance of minimization of racism. That somehow, in his eyes, one production could make up for all of the unequal opportunity people like me face in this industry.
Late October 2017 resulted in an transformed Cindy Tsai. Up until that point, she says, all the "microaggressions" she'd experienced seemed like "subtleties."
Then she encountered the group POWER — Protesting Oppression With Educational Reform — and boom! One day she joined a protest in which the group was engaged, everyone chanting and marching … straight into a meeting of the faculty assembly.
Once there, Tsai says her "eyes locked with someone walking out – the head of the musical theatre department." This was "the same man [LaFeber] who told [her she] had nothing to worry about, because of Hamilton's existence."
After this protest, Tsai says she "began noticing microaggressions and racism more easily. A comment in class minimizing racism here, a racial stereotype employed there."
Last month, POWER set up a Change.org petition calling on LaFeber to be replaced as theater department chief based on Tsai's story. As could be predicted, the petition says "Professor Lafeber's actions are symptomatic of a much larger problem of institutional racism at Emerson. We recognize that his removal will not solve this problem, but we believe that it is a start."
The Berkeley Beacon reports that LaFeber will keep his position … at least for now. Incoming Performing Arts Chair Robert Colby said the department plans "to rotate leadership positions to give more faculty the opportunity to manage a department."
"We're looking at this as an opportunity to engage more deeply in the questions that Cindy [Tsai] raised," Colby said. This will include, according to Performing Arts Chair Melia Bensussen, "looking comprehensively at [the] department curriculum, instruction, and recruiting/hiring practices to ensure that our goal of a more inclusive community will become a reality."
As of today, the POWER petition hasn't even gotten half the requested 500 support signatures after at least two weeks of being online. Perhaps that's because many recognize the way too "Oleanna"-ish er, evolution of Ms. Tsai — that is, how she progressed from mere subtleties of the race/gender/sexuality spectrum to the absolute certainty that Professor LaFeber's comments and conduct were an unforgivable racial offense worthy of punishment.
Tsai isn't sticking around to witness the outcome(s). She has transferred to the Pace University Musical Theatre program for the fall.
MORE: The admirable relentlessness of campus social justice warriors
MORE: Professor admits: My students act like helpless whiners
IMAGE: Kristiana Gankevych/Shutterstock.com
Like The College Fix on Facebook / Follow us on Twitter