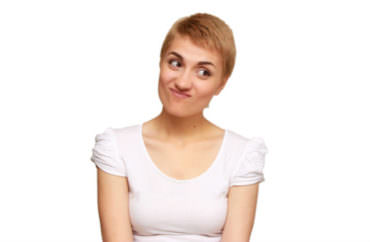 A 32-year-old dropout from Hunter College in New York City is refusing to leave her dorm room despite the school taking legal action to have her removed.
Lisa Palmer of Delaware hasn't paid rent on the room since 2016, the year she dropped out, according to an eviction notice filed at the Manhattan Supreme Court.
According to the New York Post, Palmer has ignored Hunter's notices to vacate and now owes $94,000 in back rent. Last October, the school finally resorted to the legal eviction notification.
Palmer now works for an architecture firm and says she won't leave until her case is heard.
"I plan on fighting the lawsuit and while I fight it, I'm going to stay," she said.
Though school officials say Palmer dropped out, she insists Hunter refused to let her register for fall 2016 classes after she disputed her housing and tuition bill.

"I felt that it was a miscommunication initially, but after I met with the dean I felt that they were starting to treat me unfairly. It was like, 'Get out,'" she said.

Only full-time students who maintain a minimum grade point average and keep current on their room and board fees can stay in the dorms, the suit says.

Palmer, who first enrolled in Hunter in 2010 after a stint at St. John's University in Queens, said dorm life is "really lonely" for someone in her 30s.

"I feel very isolated," she said, noting that Hunter moved her to a wing that's only occupied by a middle-aged nurse, whom the college is also trying to evict.
Palmer isn't the only one Hunter wants gone from the building; there are nine nurses living in the dorm, and one — a 67-year-old male who has used a room as a "crash pad" since 1980 — says he has a "contractual right to stay in his dorm room indefinitely."
MORE: Three more Mizzou dorms shutting down next year
MORE: Texas attorney general says guns allowed in dorms
IMAGE: Dubrouskaya Tatsiana/Shutterstock.com
Like The College Fix on Facebook / Follow us on Twitter