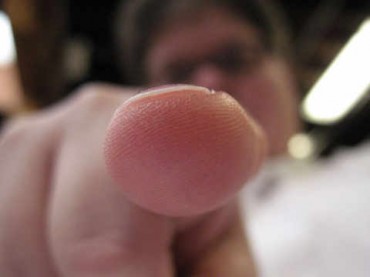 The Association of Title IX Administrators has a new "position statement" (ratified today) on the "need for victim advocates" on campus.
To justify its position that sexual-misconduct accusers shouldn't have to report their allegations to either police or campus officials, the group cites government statistics from 1992 through 2000 – long before the rise of sustained activism against sexual assault on campus – as evidence that "the majority of rapes and sexual assaults are not reported to the police and we see a similar trend in reporting to colleges."
In a bid to get colleges to provide advocates only to those making accusations, the group says that, legally speaking, colleges don't have to give the same support to accused students:
Many colleges have resisted providing victim advocacy based on a misunderstanding that doing so would obligate them to provide an advocate for an individual accused of sexual misconduct as well. Although the reauthorization of the Violence Against Women Act (VAWA – 2013) requires that all parties have the same opportunities to have others present at any institutional disciplinary meeting or proceeding, and to have the same opportunity to be accompanied by an advisor of their choosing, nothing in the law or in the concept of equity would require colleges to provide an advocate to the individual accused of misconduct. Rather, equity requires that an advocate be provided regardless of the gender of the victim/survivor.
This is a sly way of avoiding the main issue, which is that accusations overwhelmingly flow from women against men following heterosexual sexual encounters.
Here's how the group treats the issue of accused students facing the rush to judgment from administrators, activists and their own peers, often without being allowed to publicly defend themselves:
While the law does not mandate that colleges provide an advocate for the accused party, honoring the equal dignity of all members of the college community suggests that accused individuals would benefit from advice and guidance as well.
How thoughtful! This boils down to: If you have time and resources and you feel like it, you can take the most half-assed steps possible to help accused students. Also, it's a great way to cover your ass when the lawsuit follows from the accused student.
Like The College Fix on Facebook / Follow us on Twitter
IMAGE: a2gemma/Flickr