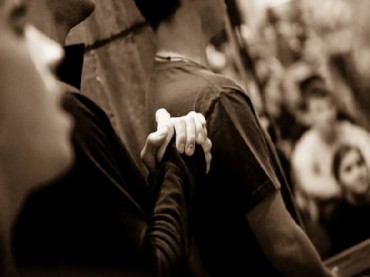 The New York Times today reports on a disturbing development at Bowdoin College:
For 40 years, evangelicals at Bowdoin College have gathered periodically to study the Bible together, to pray and to worship. They are a tiny minority on the liberal arts college campus, but they have been a part of the school's community, gathering in the chapel, the dining center, the dorms.

After this summer, the Bowdoin Christian Fellowship will no longer be recognized by the college. Already, the college has disabled the electronic key cards of the group's longtime volunteer advisers. …

The students, who plan to meet informally in the fall and may seek an off-campus site for worship, are bewildered by the turn of events. "We can't discriminate on religion, and we're a religious group!" exclaimed Olivia Cannon, 18, a Bowdoin student.
The article indicates this is one example of a larger trend, and that many campuses are seeing a clash between Christian and Jewish student groups and universities' nondiscrimination policies. The friction largely stems from the religious groups' views on homosexuality, and that they will not let students who do not share their religious views hold positions of leadership in the groups.
The Times adds:
The consequences for evangelical groups that refuse to agree to the nondiscrimination policies, and therefore lose their official standing, vary by campus. The students can still meet informally on campus, but in most cases their groups lose access to student activity fee money as well as first claim to low-cost or free university spaces for meetings and worship; they also lose access to standard on-campus recruiting tools, such as activities fairs and bulletin boards, and may lose the right to use the universities' names.

"It's absurd," said Alec Hill, the president of InterVarsity, a national association of evangelical student groups, including the Bowdoin Christian Fellowship. "The genius of American culture is that we allow voluntary, self-identified organizations to form, and that's what our student groups are."
Read the full article. It's a troubling look at the deterioration of freedom of religion on campuses.
Like The College Fix on Facebook / Follow us on Twitter
IMAGE: Marquette University/Flickr