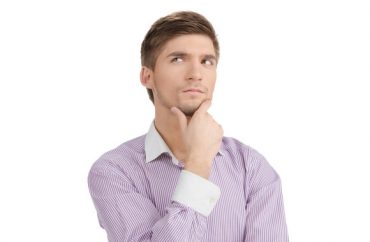 A pair of African-American Western Kentucky University students claim they were the victims of a hate crime this past week.
Emani Boards and Paige Glass discovered a dog feces-smeared Post-it note stating "Eat it up n—-r," "Make America Great Again," and "LMFAO" on a wall outside of their apartment on Wednesday morning.
Boards said she has lived in the apartment complex for three years and "never previously encountered anything like this."
According to the Bowling Green Daily News, Boards said "When I see that, I'm like, 'Oh wow.' I immediately get my phone out and snap pictures."
She added after encountering the note she texted her roommates to warn them to "be aware of their surroundings." Ms. Glass shot a video of it and sent it to the police.
A student discovered a racial slur smeared on a wall with feces – just two days after MLK Day.

Now, an investigation is underway at an apartment complex near Western Kentucky University >>> https://t.co/NA5FkqivYF pic.twitter.com/pZv9DZ5fho

— wave3news (@wave3news) January 19, 2018
"It was just really shocking and horrifying to see," Glass said. "I recently attended the Martin Luther King march the other day, and thought about what he had to go through, and the fact that this is 2018 and we're still experiencing this is a huge problem. I think anyone that takes this as a minor incident is part of the problem. …

"The message 'make America great again' has really grown synonymous with hate and the hate that is being propelled and accepted by the commander in chief. I think that those responsible for this heinous act are not only ignorant but they are also cowards. I was scared to come back here. It's very frightening." …

[Bowling Green-Warren County NAACP president Martha] Amerson said she believes recent reports that President Donald Trump used the word "s—hole" in reference to Haiti and African nations has emboldened other people to use racial slurs. "Make America Great Again" was Trump's presidential campaign slogan.

"When our commander in chief makes such racist remarks, to me that just opens up a can of worms," she said. "People think they have the right to say and do anything to anyone of any race other than their own. I think they feel it's acceptable. If you have a child who throws a rock and doesn't get in trouble, then another child sees that and says 'I'm going to do that, too.' "
Bowling Green Police said they asked several residents in the apartment building "if they knew who had put the note and the feces on the wall," and indicated they would add extra patrols around the complex.
The College Heights Herald reports that apartment complex management said "poop, dirt, other fluids, and writings are routinely found in the breezeways and are usually cleaned off before residents see it," but that "in the previous incidents […]  there has not been any similar notes left behind."
Glass said the incident "should not be treated as a minor incident" adding "it's important to not stay silent when these types of racially charged incidents occur."
Read the full Daily News and Herald articles.
MORE: Second U. Maryland hate crime suspect is … black
MORE: Girl who claimed man threatened to cut off her hijab lied
IMAGE: Blue Sky Image/Shutterstock.com
Like The College Fix on Facebook / Follow us on Twitter