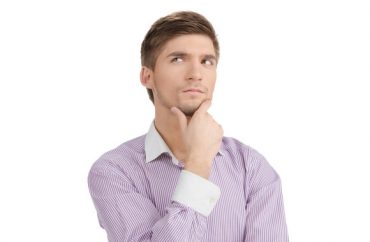 The University of Maryland community recently shared its concerns about academic freedom due to the alleged wave of "censorship" affecting books about racism and gender identity in school districts across the country.
As noted by The Diamondback (article title: "UMD students and faculty say they want 'academic freedom,' not book bans"), the target of many states' "censorship" is critical race theory (CRT) — specifically, teaching materials which state white people are inherently racist, privileged, etc.
But like many CRT proponents, UMD librarian Tahirah Akbar-Williams claims CRT is merely "learning about racism," and that CRT's opponents simply don't know what the theory is all about.
Akbar-Williams and peers such as Jewish History Professor Marsha Rozenblit also are upset at the recent "censorship" of various publications, such as the graphic novel Holocaust allegory "Maus." They, and many mainstream media outlets, allege the book was "banned" by a Tennessee school district. (In fact, the school board merely removed "Maus" from the 8th grade curriculum citing "age appropriateness").
Middle and high school students can still find "Maus" in their school libraries, according to a report.
Shannon Neal, a UMD graduate student in English who's researched recent "banned" books, also expressed concern over censorship: "I think there's been a lot of expressions of shock that are more expressions of how bad it is, not so much surprise because I think we all feel the political atmosphere right now."
MORE: AAUP calls for papers regarding conservative attempts at squelching academic freedom
Of course, university-based (and media) concerns regarding academic freedom tend to be loudest when the alleged threats come from a particular direction.
For example, where was the concern when the UMD School of Public Policy required its professors to acknowledge they were on "stolen land"? The first sentence of the mandatory (syllabus) acknowledgement reads "We acknowledge that we are gathered on the stolen land of the Piscataway Conoy people and were founded upon the erasures and exploitation of many non-European peoples."
Where was the concern when UMD shrunk student due process protections — like having a lawyer speak on one's behalf —  and "broadened" definitions for what is prohibited by the student code of conduct?
Where was the concern when UMD students demanded "zero tolerance" for so-called "hate speech" … and that such be classified a "cult activity"? Where was it when a UMD scholar advocated banning the "Southern belle"? Where was it when The Diamondback fired a reporter for mixing up the names of two students "of color" … ?
And so on …
MORE: New group combines both left- and right-leaning scholars in fight for academic freedom
IMAGE: BlueSkyImage / Shutterstock.com
Like The College Fix on Facebook / Follow us on Twitter