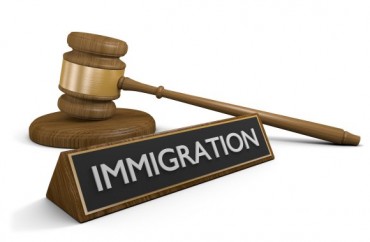 A University of Texas graduate student was charged with assault and bodily injury late Friday morning after he attacked a reporter from the student newspaper, The Daily Texan.
Latin American studies graduate student Eric Nava-Perez was marching in a protest against (State) Senate Bill 4 — which would require cities to comply with federal immigration laws and allow law enforcement to inquire about immigration status during "routine" stops — and arrested en route to the Texas Capitol building.
The reporter went to the hospital and required stitches for the injury.
The Daily Texan reports Nava-Perez's fellow activists didn't know what he had done, and reacted accordingly:
After Nava-Perez was escorted from the scene, protesters chanted, "Who do you protect? Who do you serve?" and "No justice, no peace, no racist police."

"I feel really upset about Eric's arrest," said Ashley Theissen, events organizer for the College of Natural Sciences. "We were not being disruptive at all, it seemed wrong."
Ms. Theissen added "I just felt like it's not safe for students out on campus if we don't show that that kind of law isn't welcome. As a staff member I feel like it's my responsibility."
Apparently it's not safe for student reporters, either.
Police arrested UT graduate student Eric Nava-Perez at 11:45 this morning. Reason for arrest remains unconfirmed. #SB4 #UTProtest pic.twitter.com/oH7SHCJbsW

— London Gibson (@LondonGibson) September 1, 2017
Students from social justice campus organizations such as Sanctuary UT and Solidarity 6.04 attended the event, as well as unaffiliated students who joined for personal reasons.

Business freshman Liliana Palacios said she marched to fight for the rights of immigrants.

"Since I am a first-generation Mexican-American, this is something that is very close to me," Palacios said. "I think that it's right for us to unify and fight for our rights."

Electrical engineering sophomore Stuart Lyons stopped by the protest on West Mall this morning and said he had difficulty communicating with the demonstrators. He said he disagreed with a lot of what they were chanting.

"I have asked three different people now what their views are and three of them have left me because they don't have time," Lyons said. "They say they're open-minded, they say they want to learn … and that (proves) that they're not."

Kris Donaldson, a community and regional planning graduate student, marched with the protesters and said even though the bill was postponed it is still important to speak out.

"A lot of the jurisdiction going on in Texas and the country is thinly veiled — it's supposed to keep the people with power having power," Donaldson said. "Equality is scary to the status quo."
MORE: Texas A&M prof: White privilege, white racism behind Texas anti-sanctuary city bill
MORE: Student gov. gives free rides to illegal immigrants, makes other students pay for it
Like The College Fix on Facebook / Follow us on Twitter
IMAGE: Shutterstock