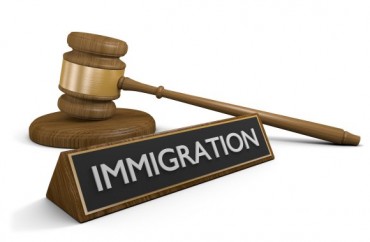 The president of the University of Virginia announced on Tuesday that all students — "regardless of citizenship or immigration status" — are eligible to enroll at the school.
Jim Ryan said it is UVA's mission to "attract outstanding students who will make our community stronger and the world a better place," and as such the university "should be open to all qualified applicants."
UVA Rector James Murray added "[W]e need to acknowledge, regardless of status, that every qualified young adult deserves an education. As an institution that recruits the best and brightest students from around the world, UVA must stand in support of admitting students regardless of their immigration status."
According to UVA Today, last summer the university granted financial assistance to undocumented students eligible under DACA, or Deferred Action for Childhood Arrivals. It followed up by creating a "working group" to look into the "legality and logistics" of enrolling students whose immigration and/or citizenship status is in question.
Two months ago, Virginia Governor Ralph Northam signed into law legislation which grants in-state university eligibility to students — regardless of citizenship / immigration status — who have attended state high schools for at least two years, and whose parents/guardians have filed state tax returns for same.
While undocumented students will now be eligible for admission and enrollment, federal law prohibits the extension of state financial aid to students not lawfully present in the United States unless allowed by the state, and there is no such provision in Virginia law. And while private aid to support undocumented students is permitted, that funding cannot be administered by the University. The University will be working over the coming year with separate foundations affiliated with the University, as well as legislators in Richmond, to try to resolve some of those issues.

This decision comes as the U.S. Supreme Court is expected to rule on the legality of the DACA program in the near future. President Obama established the program by executive order in 2012. But in 2017, President Trump announced plans to abolish DACA, and the dispute ultimately reached the Supreme Court.
UVA Vice President for Diversity, Equity, and Inclusion Kevin McDonald said whatever the outcome of that SCOTUS case, the university will "continue to welcome and actively support our current DACA students" because they have "enriched our Grounds in countless ways."
MORE: Students walk out on speaker discussing legality of DACA repeal
MORE: Harvard Asian American groups shamed for not joining pro-DACA walkout
IMAGE: David Carillet / Shutterstock.com
Like The College Fix on Facebook / Follow us on Twitter