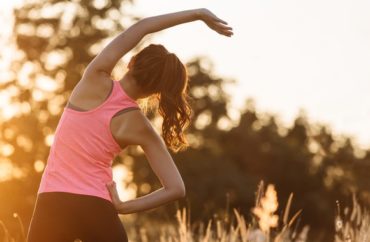 UPDATED
Ignores request for scientific evidence that backs 'sequester' in dorms
The University of California-Berkeley is playing down the role of campus police to keep students in their dorm rooms except for very narrow exceptions.
The Feb. 1 "self-sequester," which does not exempt students who test negative for COVID-19, was supposed to expire Feb. 8 but was extended another week on that same day.
It bans students from going to their jobs or work-study positions or even exercising outdoors, though the administration removed that last requirement in a Friday update, after widespread media attention.
Students are still not allowed to leave their dorms even to go grocery shopping, and must pick up all meals from "kiosks" outside their dorms.
Violating the self-sequester, which is separate from quarantine, "may result in a Center for Student Conduct investigation" and campus discipline, including removal from "all or part of campus," spokesperson Janet Gilmore told The College Fix in a Thursday email.
But she emphasized that the university is not using "sworn officers" to keep students from leaving their dorms, even as she admitted a sworn officer is "on scene" to dissuade sequestered students from leaving.
The university itself mentioned the University of California Police Department when it extended the self-sequester order for another week, however.
"We don't wish for residents to be alarmed by this increased UCPD presence, but we must ensure the health of our community," according to the Feb. 8 email.
MORE: Rice University students run re-education camp for COVID violators
It refers to an "increased presence of Community Security Officers," but the university apparently means UCPD's Community Service Officer program, composed of up to 60 part-time student employees who provide "night safety escort service" and patrol dorms.
Starting Feb. 8, students will also see "an increased overall security and staff presence in and around residence halls" who may require them to show their "testing badges," the email said. It warned students they may be "disqualified from housing and suspended from the University" if they violate protocols.
Local and national media quickly picked up on The Daily Californian's reporting on the extension of the self-sequester order, which would have kept students in their rooms for a full two weeks without outdoor exercise. The university, whose exercise ban was prominent in the Feb. 1 message, had rescinded the ban by the end of last week.
"Officers at dorms," according to SFGate's headline, and its Feb. 9 article said the university was using "third-party security and student 'campus security' officers affiliated with university police" to enforce the sequester. The Fox News headline Feb. 10 also emphasized "officers monitoring dorms."
The self-sequester order does not appear to be stopping students from engaging in activism, however.
The Daily reported Wednesday that students had been occupying People's Park near campus since Monday, with one organizer claiming 20 to 30 students were there at any given time. They are protesting construction of campus housing in the park.
Gilmore didn't answer The Fix when asked specifically if these students will be punished for potentially violating COVID-19 policies, including the self-sequester. She simply said broadly that anyone who breached the conduct policy could be subject to an investigation.
The spokesperson also didn't answer a request for the university's scientific evidence or medical research that justifies such strict control over students. The Fix noted that a study published in the New England Journal of Medicine last fall found that Marine recruits who underwent an unusually strict, supervised quarantine had a higher COVID-19 positive rate than nonparticipants who simply followed Marine Corps COVID-19 protocols (below).
Student newspaper demanded stricter control over student movement
The Berkeley College Republicans denounced their university last week for subjecting students to "prison-like conditions," but even a New York Times columnist is puzzled by the "Covid absolutism" exemplified by UC-Berkeley's self-sequester.
Students are not even allowed to do their laundry, which is deemed "essential" by the local government, under this "draconian policy," the CRs wrote in a Friday statement accusing the university of using "campus police" to stop students from leaving their rooms.
The student group said the university has not reported any COVID-19 deaths, yet is treating students like "criminals," quoting an unidentified student who is not a member of the CRs. It asked students to sign an open letter against the university's "authoritarian behavior."
MORE: 'This is prison'
David Leonhardt's Friday morning New York Times column addressed the bans on outdoor exercise and walking by UC-Berkeley and the University of Massachusetts-Amherst.
He compared the bans to demands for "gay men to stop having sex during the AIDS crisis," and noted "some of the clearest voices against Covid absolutism" are HIV researchers.
"Prohibiting outdoor activity is unlikely to reduce the spread of the virus, nor is urging people always to wear a mask outdoors," Leonhardt wrote. "A student walking across campus — let alone a masked student — presents little risk to another student who remains at least six feet away."
Hours after Leonhardt's column went up, UC-Berkeley rescinded its ban on outdoor exercise.
Closer to home, the editorial board at the Daily criticized the university Feb. 5 for not doing enough to cope with new cases of the novel coronavirus on campus.
The student journalists accused their peers of "recklessly ignoring public health guidelines" and called on administrators to "allocate enough resources and personnel to ensure residents are following orders" during the self-sequester, which was imposed four days earlier.
The editorial board said the "heavy burden" to keep students locked up shouldn't fall on resident assistants. The Fix emailed several editors over the past few days seeking their comment on the university's increase in security since their editorial, but none responded.
One sworn officer is just 'a presence'
University spokesperson Gilmore immediately disputed The Fix's comment that "cops" were patrolling students in the self-sequester, saying that was "incorrect," even though UC-Berkeley itself told students to expect an "increased UCPD presence."
She provided an undated, unsourced message titled "STAFFING" that laid out how the administration was responding to students who "have left their rooms, congregated with others, etc." during sequester.
These include stationing housing staff at the front desk of dorms around the clock; hiring an "event management" vendor with "about 11" staff providing "a presence only outside"; and posting "management, administrative and student staff" in four housing areas, "including outdoor courtyards," to "remind students" to follow orders and "serve as liaison to the external security company."
"Outside of the residential halls we have brought in additional staffing as an increased presence," the message continues:
This staff does not check IDs or engage in any enforcement of the sequestration directive but it does report what it sees to campus staff who can respond to noncompliant behavior.

This includes a few campus security officers — these are student staff, not sworn officers, affiliated with UCPD. … Please be aware that the CSO presence is not new as they routinely walk the residential hall perimeters in the evening every day.
MORE: Professor defends teaching students to question COVID 'propaganda'
One sworn UCPD officer, in uniform, is assigned to be "a presence" at the isolation and quarantine area. This person walks the perimeter of the area but does not "check ID or enforce self-sequestration protocols," the message says.
Gilmore emphasized that the university consulted with "local public health officials" before imposing the self-sequester, in response to "a COVID outbreak involving a congregate-living setting, our dormity-style [sic] residential halls." (The Daily editorial said 151 students tested positive the week before the order came down.)
Asked about the student reaction to the rules, she told The Fix the university was "hopeful" the self-sequester would end "as soon as Monday" (Feb. 15). She credited the sequester with "slowing down" the number of new cases on its COVID-19 dashboard.
"However, a significant number of students remain in quarantine and, due to the 14 day incubation period of this virus, it is too early to be sure this current surge is contained," Gilmore said, without providing a number for students in quarantine. (The CDC said in July that people aren't contagious after 10 days.)
She noted that it wasn't just the university cracking down: "[L]ocal authorities can take action in the form of fines and such for off-campus activities that violate public health orders."
UPDATED: The headline and featured image have been changed.
MORE: Ivy League epidemiologist says hard data don't convey COVID crisis on campus
IMAGE: GP PIXSTOCK/Shutterstock, New England Journal of Medicine, UC-Berkeley
Like The College Fix on Facebook / Follow us on Twitter