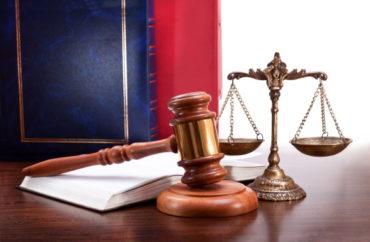 As part of the settlement, UC San Diego Health does not admit any liability
The University of California San Diego has settled a lawsuit brought by the U.S. Department of Justice accusing UC San Diego Health of ordering medically unnecessary genetic tests in order to be reimbursed by Medicare.
As a part of the settlement, the public school will pay $2.98 million to the government for violating the False Claims Act, which prohibits providers from billing the government for work not performed or not necessary.
According to the lawsuit, UC San Diego Health ordered genetic testing to be performed by CQuentia Arkansas Labs, CQuentia NGS, and Total Diagnostic II between December 2015 and October 2019. The government alleges these unnecessary tests led to the submission of false claims for payment to Medicare.
"Hospitals are the gatekeepers for medical care and are expected to ensure that all services performed at their direction, including genetic tests, are medically appropriate," said Acting Assistant Attorney General Brian Boynton in a statement following the announcement of the settlement. "The department will continue to pursue those who undermine the integrity of federal health care programs and waste taxpayer dollars."
As part of the settlement, UC San Diego Health does not admit any liability.
"Working at the forefront of patient care sometimes involves the use of new technologies from emerging companies," said UC San Diego Health spokeswoman Jacqueline Carr in a statement provided to The College Fix.
"When UC San Diego Health learned that the Department of Justice had concerns about one of our technology providers, we fully cooperated and promptly resolved the matter," Carr said in the statement. "The DOJ's settlement announcement alleges that our doctors ordered tests from a company that then allegedly made false claims about those orders."
"UC San Diego Health remains committed to integrating the leading best practices and technology into our research, teaching and patient care missions, in accordance with the highest standards of ethical conduct and all applicable laws and regulations."
The agreement was signed by University of California General Counsel and Vice President of Legal Affairs Charles Robinson, UC San Diego Health Chief Executive Officer Patricia Maysent, and UC San Diego Health counsel Sanjay Bhandari.
"Ordering unnecessary genetic tests creates a drain on vital government-funded health care programs like Medicare," said U.S. Attorney Randy Grossman for the Southern District of California in the statement. "This settlement is another example of this office's commitment to work with our law enforcement partners to hold medical providers accountable when their conduct leads to taxpayers bearing the cost of improper billing practices."
"This resolution demonstrates the FBI's commitment to pursuing those who abuse our health care system," said Special Agent in Charge Suzanne Turner of the FBI San Diego Field Office. "False claims diminish trust in our health care while generating enormous unnecessary costs, and the FBI is proud to work alongside our federal partners to disrupt such schemes."
The website for CQuentia, the testing company involved in the alleged scheme, states the company is now closed. The company was sued in Tennessee federal court in 2017 for allegedly violating the False Claims Act by ordering tests for surgery patients without the patients' knowledge.
CQuentia settled the lawsuit in 2019, agreeing to pay $431,182 in fines.
ALERT: Check out our new Campus Cancel Culture Database!
IMAGE: Taurus Y / Shutterstock
Like The College Fix on Facebook / Follow us on Twitter