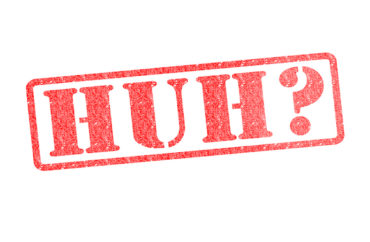 Secret number code inserted into emails?
A graduate student advisor at the University of California Santa Cruz ended up having to apologize for a group email she sent due to the inclusion of numbers allegedly associated with Nazism.
The email sent by Emelye Neff to graduate students at the Baskin School of Engineering included the sentence "[allgrads] 14 of about 88 *PLEASE NOTE THE UPCOMING UNIVERSITY DEADLINE*."
As noted by Campus Reform, the numbers 14 and 88 "are often referenced by white supremacists and neo-nazis to identify one another." The former is "a reference to the '14 words' slogan used by white supremacists," and the latter refers to the eighth letter of the alphabet, "H."
Eighty-eight equals two "Hs" — for "Heil Hitler."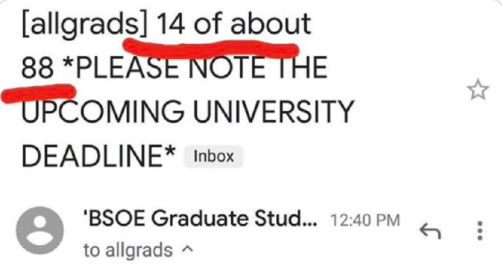 A student posted on a UCSC group Facebook page "Someone is trying to throw in Nazi slogans into the email subject line." He said the advisor "has some explaining to do," and added the inclusion of the numbers in the email "can't be a simple coincidence."
Though some in the group attempted to inject a bit of common sense into the discussion — such as there's "a more likely explanation than nazism" — others insisted Neff was promoting the sinister ideology.
Later, the student updated his post, saying that Neff had reached out to him directly to apologize, and acknowledging that the appearance of the numbers that startled the student was, in fact, an "unfortunate and very unlikely coincidence of events, which occurred by accident."

In defense against accusations that she was using university resources to distribute nazi dog whistles, Neff sent a follow-up email offering her "sincere apologies for the numbers accidentally included in the subject line of the announcement."

Neff explained that the numbers were a result of searching for and then copying an old email.

"For message continuity, I had searched for previous announcements in our soegrad [sic] inbox with the title "university deadline" and copy-pasted the content of an older email to a new email and inadvertently included the email search count in the subject line," Neff explained.
Neff continued to apologize profusely, and invited students still concerned about the issue to contact her personally.
MORE: NC State vice chancellor calls Republicans neo-Nazis, rednecks
MORE: NYU hires former fact checker who falsely called ICE agent a Nazi
IMAGES: chrisdorney / Shutterstock.com, Twitter
Like The College Fix on Facebook / Follow us on Twitter