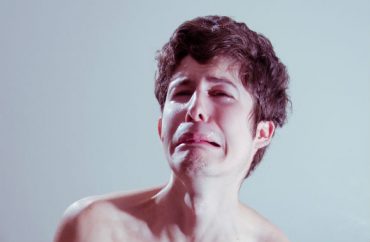 UPDATED
Tyler Kissinger thinks he deserves special treatment from the University of Chicago. Why, it's not clear.
The student body president was placed on "disciplinary probation" Friday, though he will still graduate as scheduled on Saturday, because he
1) lied to campus security to get into a locked administration building

2) used his backpack to prop open a door

3) then unlocked another door to let in 30-odd squatters from the Illinois Indiana Regional Organizing Network (IIRON)
The Chicago Maroon reports that the Kissinger-led May 19 protest was planned in response to the administration's no-show at a public meeting where registered student organizations "planned to present their concerns and propose changes."
MORE: UChicago student government rejects free speech
The snub led more than 150 students to camp in front of Levi Hall and demand UChicago "democratize" by raising the minimum wage, divesting from fossil fuels and practicing "equitable policing."
"We won't put up w ppl in this locked castle making decisions abt our lives" @tylerbkissinger #OverlookedAtUChicago pic.twitter.com/aX7g5Jj9v0

— Cosmo Albrecht (@cosmo730) May 19, 2016
The squatter contingent "came prepared with adult diapers, blankets, and clothes,"
but the sit-in ended after a little over an hour when Associate Dean of Students in the University for Student Affairs Belinda Vazquez told the students that if they remained, they could face disciplinary action or arrest by administrators and the University of Chicago Police Department (UCPD).

MORE: Duke squatters get nothing for weeklong squat

"Besides arrest, those of you who are students also face the real possible consequence of discipline. They have various outcomes related to discipline, up to and including suspension or expulsion. So I want you all to be aware of the options that are available," she was recorded on video saying.
Kissinger's possible penalties had included expulsion as well, for "premeditated and dishonest behavior to gain entry to Levi Hall, creating an unsafe situation."
MORE: Ohio State squatters quickly fold when threatened with arrest
He and his supporters are claiming the university has violated their freedom of expression by enforcing building-access rules, with a Change.org petition against his disciplinary proceeding racking up almost 2,800 signatures in two days.
They consider it hypocritical given the university's high-profile statement in support of free speech (which Kissinger's government didn't like anyway). UChicago also recently dumped its speech codes.
MORE: UChicago releases sweeping defense of free speech
"If they are cracking down on people who are protesting, I don't understand what the university means by free expression," Kissinger told The New York Times.  
Though Democratic presidential candidate Bernie Sanders acknowledged the protest, he did not echo Kissinger's claim that the university attacked his speech or unfairly disciplined him.
Progress takes place when young people pick up the torch and say, "This is a world we are going to change." https://t.co/USvQ7EAZO6

— Bernie Sanders (@SenSanders) June 8, 2016
Indeed, getting arrested and punished was a badge of honor for Sanders' generation of activists. Not so much this one.
Read the Maroon story and New York Times report.
MORE: UChicago dumps speech codes
MORE: Clemson squatters cancel squat out of boredom
UPDATE: Tyler Kissinger was placed on "disciplinary probation" but not stopped from graduating on time at a Friday hearing, according to The Chicago Maroon. The article has been amended accordingly.
Like The College Fix on Facebook / Follow us on Twitter
IMAGE: Spunkinator/Flickr