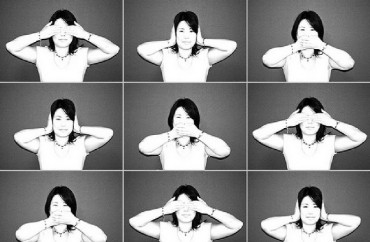 Feminist professors in heart of Hollywood stay silent on producer's sexual abuse of women
On Sunday, the Oscars will host its 90th annual awards ceremony, and it's been said that "movie producer Harvey Weinstein hangs like a specter over this year's ceremony."
For years, Weinstein seemed to control Hollywood in front of the curtain, all while committing acts of sexual violence against women from behind it.
"Eighty-four women have accused Weinstein of inappropriate to criminal behavior ranging from requests for massages to intimidating sexual advances to rape," reported USA Today in December.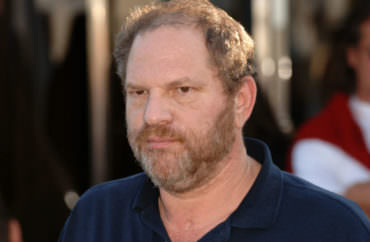 Finally, after years of abuses of power and alleged assaults, most of Hollywood has come out in full condemnation of Weinstein's incredibly destructive behavior. Also launched is a "#MeToo" movement that has spurred others in the industry to name names and call out everything from pedophila to sexual abuse among the Hollywood elite.
How far does this movement and public condemnation reach, however?
The College Fix decided to ask 44 gender studies professors at the University of Southern California and the University of California Los Angeles — universities situated in or near the heart of Hollywood — if they would be willing to publicly condemn Weinstein.
The scholars' names and email addresses were obtained from the gender studies departments' website.
Only two professors responded to the first email, sent late last year as news of the scandal dominated headlines. After sending a second email two days later, replies began to filter in.
Eight professors said they were unable to respond for some extenuating circumstance such as illness or sabbatical absence.
Of the 36 remaining, only six were willing to participate in a public condemnation. The other 30 either evaded the question, refused to comment, or didn't respond at all.
For example, one professor wrote: "I am a political scientist and not an expert in the entertainment industry. Also, and as a professor, we're not public people like elected officials or politicians, and therefore us issuing a statement as such would be pretty meaningless. Instead, I see my role as teaching students how to think about issues of power and sex within the context of politics."
Another wrote: "Sorry, but I'm afraid this is really far from my own areas of research and I will not be able to offer any meaningful commentary. I only know what I've read in the news. I can only hope that the women who have experienced systemic violence and harassment by the likes of Weinstein would find some justice as a result of recent media attention."
While it is understandable that some professors wouldn't want to comment just as a matter of school policy, these professors both felt the need to discredit their own credentials as an excuse. It doesn't take an expert to know that what Weinstein did to women is horrifically wrong.
To be fair, several professors are willing to denounce Weinstein.
One professor answered: "I certainly think the Weinstein issue has drawn much needed attention to sexual harassment in the workplace, and do publicly condemn his predatory behavior. But I think it's important that we recognize this behavior is not confined to Hollywood. It is a pervasive issue societally that should also be condemned."
One professor kept it short and sweet, writing: "Yes of course I am willing to condemn HW's behavior publicly, and to condemn all his enablers. Ditto for those in academia who behave in a similarly demeaning way toward colleagues and students."
MORE: Rutgers won't give back $100K Harvey Weinstein donation
IMAGE: Rob Gallop/Flickr
Like The College Fix on Facebook / Follow us on Twitter