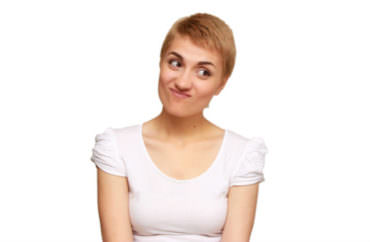 A school in the United Kingdom is facing protests after it banned skirts and made wearing pants a dress code requirement.
The rationale? Officials were weary of checking proper skirt length … and the need to accommodate transgender students.
According to the BBC, the Priory School in Lewes, East Sussex is now dealing with demonstrations as some students want skirts allowed, while others say the dress code results in a waste of money and material.
The school's website says "From September 2019, all Priory students will be required to wear our updated uniform," according to the Independent. Students were told anyone in violation of the code would be sent home.
"This is about children and parents complaining about having to buy completely new uniforms for only a few terms," one parent said.
"It is not a good situation especially as it is my daughter's final year of school and it's really disruptive."

One parent said they were offered money towards the cost of the new uniform, however, while others were reported to be in discussions with the school about the possibility of a compromise.

A spokesman for the Priory School said: "Our uniform is designed to be a practical uniform which encourages students to be ready to focus on their school work and activities.

"Our uniform also helps us to dilute the status placed on expensive clothes or labels and challenge the belief that we are defined by what we wear.

"There are at least 40 other schools which have a similar uniform requirement.

"Our core purpose remains the quality of teaching and learning and we aim to achieve this by maximising the time spent on planning, delivering and evaluating the quality of provision."
TV personality Piers Morgan tweeted his support for the protesters noting the "gender neutral craze" was "out of control." He added "Let girls be girls & boys be boys."
Hats off to the girls at a Sussex secondary school who are refusing to comply with new rules requiring them to wear 'gender neutral' uniforms. The gates were closed on them because – shock, horror – they want to continue wearing skirts! All power to them! pic.twitter.com/wwikWo6l53

— Paul Embery (@PaulEmbery) September 6, 2019
Seemingly knowing exactly what buttons to push to hopefully convince her politically correct superiors, one student said enforcing the dress code will "contribute to the climate change crisis."
The BBC notes Priory has had this attire rule since 2017, but for new students only.
Read the BBC and Independent articles.
MORE: Black HS students protest school dress code, say it's 'forced assimilation'
MORE: Cleveland teachers union objects to basic dress code
IMAGE: Dubrouskaya Tatsiana / Shutterstock.com
Like The College Fix on Facebook / Follow us on Twitter