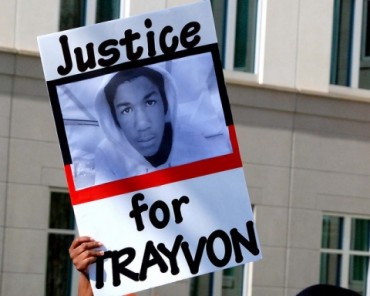 Universities have gone gaga for Trayvon Martin, heralding the young man's death as an iconic symbol of a racist, unfair America, according to a long and growing list of events hosted on college campuses across America since mid-August.
The fall semester has barely just begun, and panel after panel after panel of scholars at institutions across the nation have been convened to critique what organizers contend are this country's inherent and stronger-than-ever racist tendencies among white people and its alleged broken and biased legal system.
In Chicago in mid-August, for example, "queer and feminist professors" gathered to talk Trayvon.
At the event, Professor Erica Meiners from Northeastern Illinois University expounded on her theory that the "web of interconnected histories and contexts that made it possible for George Zimmerman to shoot Trayvon Martin and walk away cannot be separated from white supremacy, colonialism, heteromasculinity, and capitalism."
Soon after, the University of Oklahoma on Aug. 29 hosted a panel dubbed simply "After Trayvon." It kicked off with a spoken word presentation called "I Am That Ni**er," performed by a student.
Topics broached by professors on the seven-member panel included "Who was on Trial? Martin or Zimmerman?" "Wanted Dead or Alive? The Perilous World of Black Boys and Men," and "Implicit Bias and Micro-Aggressions," among other subjects.
About a week later, over at Louisiana State University at Baton Rouge, another Trayvon Martin panel took place. This one included an attorney, Lewis Unglesby, who told the crowd: "I remember hearing someone say 'This case is not about race and not about guns.' … Well hell yes it is, it's only about those two things. What else is it about? Children and lollipops and Skittles?"
Another panelist, associate law professor Donald Tibbs, added: "You know, people say the 'Trayvon Martin case,' which is not even a case really … because he was shot and killed in the street, but Zimmerman, he got a case."
The very next day at Washington University in St. Louis, the panel discussion "Conversations on Gender and Blackness in the Age of Trayvon Martin" opened up the school's African-American studies fall colloquium series. It was hosted under the larger theme of "50 Years Since the March on Washington: Reflections on Then and Now."
In mid-September, Arizona State University kicked off a two-part panel series dedicated to Martin. Part one, hosted Sept. 11, was titled "The People vs. Zimmerman: Race, Symbolism and Violence." The panel explored "racial stereotypes and biases in America from historical and modern perspectives" and aimed to help "combat the ever present prejudices and hatred found both domestically and abroad."
Hosted by ASU's Center for the Study on Race and Democracy, the second Trayvon Martin panel will tackle "the intersection between race and law in the United States." That's set for Oct. 23.
Last week, the University of Arkansas' Center for Multicultural and Diversity Education kicked off its new "Diverse Perspectives dialogue series" with a Trayvon Martin review. University of Arkansas senior Chris Caver told the campus newspaper the discussion "really stressed disadvantages African Americans still face in the judicial system."
In addition to the panels, other displays of university-based affection have included in early September Alabama State University's marching band's spelling out of "TRAYVON" during its football game halftime show. It was reportedly done as a show of solidarity.
And Florida Atlantic University this semester launched a new elective that aims to take a critical look at the state's "Stand Your Ground" law. It's taught by an assistant public defender. Another Trayvon Martin course debuted this semester at George Mason University called "Race and Politics, Trayvon Martin."
Late last week, a University of Maryland official decried the Trayvon Martin shooting as evidence that, in his words, "it is legal to hunt down and kill American children in Florida." It was the way the scholar kicked of an emailed invite for students to come hear former NAACP chairman Julian Bond speak.
Jennifer Kabbany is associate editor of The College Fix.
Click here to LIKE The College Fix on Facebook / TWITTER: @CollegeFix
IMAGE: Werth Media