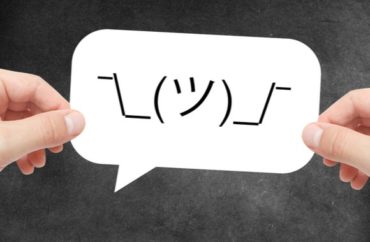 Draconian 'discriminatory harassment' policy has been revised
Michael Roth has long defended the concept of "safe spaces," and the university he runs has long reflected this concern for intellectual safety over free speech, earning a "red light" rating from the Foundation for Individual Rights in Education.
The president of Wesleyan has even defended disinviting campus speakers, which is not an abstract idea for the university.
It refused to provide evidence for Roth's claim that its 2018 commencement speaker Daniel Handler (the "Lemony Snicket" author) "has chosen to withdraw" in the wake of allegations of sexually inappropriate comments.
But Roth and Wesleyan are taking a slightly different direction now, and the changes boil down to an emoji shrug.
The president pitched his new book on "safe enough" spaces in The New York Times, soon after the university quietly revised its speech policies to earn a "yellow light" rating from FIRE.
In his Aug. 29 op-ed, Roth laid out his vision for a campus where students feel "safe enough to challenge one another." He distinguished it from "sanctimonious 'safetyism'" characterized by "hand-holding, beanbags and puppies," as well as officials who infantilize students by "treating them as consumers who have to be kept happy at all costs."
Dismissing safe spaces "can amount to a harmful disregard for the well-being of students" and perpetuate power imbalances on campus, even worsening the "mental health and suicide crises emerging on some campuses," according to Roth.
MORE: Wesleyan president defends disinvitations – even of liberals
"We should begin by destigmatizing the notion of safe spaces and stop talking about them as
if they were part of a zero-sum ideological war," the president says, explaining the long history of "safe spaces" that preceded its academic version:
Like families, campus cultures are different, but each should promote a basic sense of inclusion and respect that enables students to learn and grow — to be open to ideas and perspectives so that the differences they encounter are educative. That basic sense is feeling "safe enough." …

Acknowledging that campuses need "safe enough" spaces is not saying that students need protection from argument or the discovery that they should change their minds. It is saying that students should be able to participate in argument and inquiry without the threat of harassment or intimidation.
Earlier in August, Wesleyan revised its speech policies to the extent that they finally earn a yellow-light rating from FIRE, which explained a year ago why Wesleyan earned the group's worst speech-code rating.
A red light means a school has "at least one policy that both clearly and substantially restricts freedom of speech," while a yellow light means its policies "restrict a more limited amount of protected expression" or are vague enough to restrict protected expression.
"FIRE attorneys spoke with members of the Wesleyan University administration earlier this year about their speech codes, in particular the university's red light policy on discriminatory harassment," Azhar Majeed, vice president of policy reform at FIRE, told The College Fix in an email last week after we noticed the speech-code rating change.
"As of this month, Wesleyan revised that [discriminatory harassment] policy in accordance with students' free speech rights," and it now individually earns a green light – FIRE's highest rating, Majeed said.
That policy is not to be confused with another with a similar name that still earns a yellow light: "discriminatory harassment and sexual misconduct." Both are part of the student handbook.
FIRE's most recent review of Wesleyan policies, in mid-August, determined the university had three yellow-light policies and four green-light policies. Majeed said FIRE wants to work with Wesleyan to improve the remaining yellow-light policies.
Read Roth's op-ed in the Times.
MORE: Wesleyan claims 'Lemony Snicket' withdrew as speaker voluntarily
IMAGE: Happy Stock Photo/Shutterstock
Like The College Fix on Facebook / Follow us on Twitter